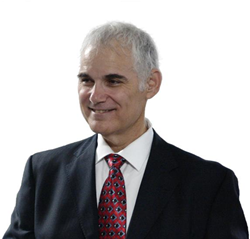 American IRA provides a blog that speaks of the increases and the cautions every retirement account holder should know.
Atlanta, GA (PRWEB) August 26, 2014
IRA income thresholds increased in 2014, but Self-Directed IRA owners should be careful. American IRA provides a blog that speaks of the increases and the cautions every retirement account holder should know.
This blog explains that the IRS loosened some of its requirements that restrict the amounts individuals can contribute to certain retirement plans. This may mean more people can qualify to participate in IRAs, or perhaps contribute more money on a tax-advantaged basis than they thought.
The blog specifically speaks about Traditional Self-Directed IRAs and compares the 2013 tax deduction phase-outs to the 2014 tax deduction phase outs. All told, there was a $1,000 increase in the modified adjusted gross income and the phase outs.
Additionally, the blog discusses those who don't have a workplace retirement plan but whose spouse does and the available deduction phase out in relation to that situation.
Next, the blog addresses Self-Directed Roth IRAs and once again compares the 2013 income levels to the 2014 income levels. These increases, on average, amount to $3,000.
Whether individuals are married, single, Traditional IRA holders, Roth IRA holders, or other retirement account holders, it is important to review this blog in its entirety to be sure that they are fully aware of their limits and completely informed allowing them to maximize their retirement tax advantages.
Last and certainly not least, the blog discusses over-contributions and the correction rules that everyone needs to follow if they have contributed more than they are allowed within the 2014 tax year.
Click here to read the full blog.
About American IRA, LLC:
Click here to claim one of our 7 Self-Directed IRA guide(s).
American IRA is committed to providing every client with gold-level service, regardless of account size. Experience their expertise through their certified IRA services professionals. Enjoy the value with one low annual fee of $285 with unlimited assets and unlimited account values. American IRA clients love the benefit of no charge for "All Cash" accounts. The performance of the American IRA staff is unmatched, with quick and efficient processing within 48 hours.
American IRA services thousands of clients and has over $300 million in assets under administration.
American IRA was built by investors for investors, and brings their successful investment experience to the table, providing excellent educational material showing the public that their Self-Directed IRA account can invest in a variety of assets such as real estate, private lending, limited liability companies, precious metals and much more.
American IRA is conveniently located in Asheville, NC and Charlotte, NC, and serves clients nationwide.