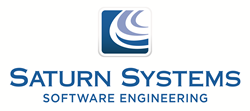 'We are fortunate to have all the necessary components for success right here in Duluth. Great talent and a great lifestyle combined with a consistent engineering process have made Saturn Systems a very successful business.'
Duluth, MN (PRWEB) August 26, 2014
Saturn Systems Software Engineering was named to the 2014 Inc. 5000 list of the fastest growing private companies in the U.S. for the fourth time in a row with a 63% growth rate over the last three years. Located in Duluth, Minnesota on the North Shore of Lake Superior, Saturn Systems is a national provider of custom software development and quality assurance services delivered through a Rural Outsourcing business model. Saturn Systems was ranked number 4364 on this year's list.
Recently named by Outdoor magazine as the #1 Best Town Ever in a national contest, Duluth's ability to attract top-notch software developers seeking a great lifestyle and challenging careers is a big part of Saturn Systems success. Combining this skilled talent base with a consistent software engineering process built on Agile methodologies allows Saturn Systems to deliver world class services across the U.S.
"We are fortunate to have all the necessary components for success right here in Duluth. Great talent and a great lifestyle combined with a consistent engineering process have made Saturn Systems a very successful business." Scott Risdal, VP - Business Development
The Saturn Systems Rural Outsourcing model offers lower cost domestic programming services through our company locations in Duluth and Grand Rapids, Minnesota. An efficient lower cost structure, combined with the advantages of low staff turnover and a central U.S. location make the Saturn Systems model a compelling alternative to offshore and expensive metro services.
"Our continued success is a testament to the outstanding quality of our staff. We hire the best talent, this is a constant at Saturn that will never change." Keith Erickson, CEO
About Saturn Systems
Saturn Systems has provided custom software development and quality assurance services in the areas of enterprise solutions, systems integration and device control since 1990. Focusing on core technologies including .NET, Java and C++, and a continuously improving software development process, Saturn provides services across many industry sectors. Based in Duluth, Minnesota, Saturn Systems competes with high cost metro based firms and offshore firms by providing an attractive, lower cost, U.S. based alternative called Rural Outsourcing. Offshore to the North Shore!