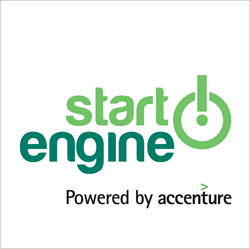 Los Angeles, CA (PRWEB) August 26, 2014
Grassroots momentum is rising in the crowdfunding industry, as potential investors, capital-seeking companies and crowdfunding platforms urge the U.S. Securities and Exchange Commission (SEC) to implement the proposed rules, as amended during the comment period, legalizing true investment crowdfunding and giving more businesses the ability to create jobs. With the Commission scheduled to convene in October, the industry is mirroring letters sent by congressional members, in support of the finalization of rules.
"Twenty crowdfunding leaders have submitted comment letters on this issue in the past two weeks, and we're expecting 20-to-30 more over the next few weeks," says Ron Miller, a partner at leading technology accelerator StartEngine and a staunch supporter of the movement to finalize the rules. "There has been a lot of negative talk in the media about Title III not helping anyone and rumors that no one will even use the rules. We are here to let the SEC know that there are many of us who will use the amended rules, flaws and all, to help create jobs!"
When the bipartisan Jumpstart Our Business Startups (JOBS) Act was signed into law in April 2012, the SEC was charged with creating rules governing Title III "unaccredited investor" crowdfunding, which would allow all Americans to invest in private companies. While the Commission proposed rules in October of last year, officials have yet to release amended rules. With legislation such as the JOBS Act 2.0 being proposed, the industry is speaking out to ensure Title III of the JOBS Act does not fall by the wayside.
"The SEC has a very tough job; they are creating a whole new asset class," says Miller. "While we know there are parts of Title III that are congressionally mandated and cannot be fixed, we don't think it is useless and want to ensure that the SEC knows this. The SEC has been working hard to amend those rules, and we want them to know we are ready and waiting to use them."
Miller has been working with industry leaders and stakeholders to discuss new ways to get the SEC's attention. He will also be speaking on the topic at this week's Kickercon crowdfunding conference in Houston, Texas, seeking to build momentum through a Title III networking event that will focus on getting the industry together to urge the SEC to vote on crowdfunding.
The campaign's organizers are also spreading the word through social media, using the hashtag #VoteOnCrowdfunding and #VoteOnCF.
They believe investment crowdfunding is about more than just giving business owners access to a new—although much needed—funding channel and that it will ultimately change how people interact with businesses in their communities.
To learn more about the #VoteOnCrowdfunding movement, get connected through Facebook and Twitter.