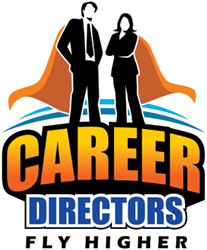 When an aspiring professional works with coaches who have already conquered those barriers themselves, as well as helped others to do so, it becomes very easy to turn success into a series of incredibly easy and actionable steps.
Melbourne, Florida (PRWEB) August 26, 2014
Career Directors International (CDI) is excited to unveil their new live success coaching opportunity for career and resume entrepreneurs at this year's Global Career Empowerment Summit in Orlando.
According to CDI President, Laura DeCarlo, who is also one of the Dream Team of Advisors behind the new offering, "One of the biggest barriers to success is simply not knowing what to do next or hesitating to do anything due to fear of failure. When building a business, everything is at stake and a single wrong move could make or break success. But when an aspiring professional works with leading industry coaches who have already been there and conquered those barriers themselves as well as helped others to do so, it becomes very easy to turn success into a series of incredibly easy and actionable steps."
And CDI has seen their clients attain incredible results from a single 'Ah-ha!' moment. For instance, Angie S. Jones of Haute Resume & Career Services LLC writes:
"Laura's guidance has had more of an impact on growing my business than anyone else in the business. I still remember our discussion when she convinced me to raise my rates. I've now had clients invest as much as $800 in career services, and that's in a small city with a 4% unemployment rate and where my previous competitors charged $75 (for a resume and cover letter)."
Sally Calloway of The Career Coach writes:
"As soon as I got off of the phone with you I increased my prices and revised my packages based on your suggestions. I got an inquiry that night, used your 3-step process and the client invested for double what I was charging!"
In short, it simply doesn't make sense to struggle alone in a vacuum trying to reinvent the wheel when there are experts who can help.
Because the CDI Global Career Empowerment Summit is the one time a year where CDI's Dream Team of Advisors comes together from all around the world, it made sense to create an opportunity that would give career industry entrepreneurs the chance to get answers to their questions.
This new program will happen just once a year where six registrants get the chance to work in an intimate group setting with three of the CDI Dream Team members, who include:

Laura DeCarlo, CDI's President, is an award-winning, certified, and published resume writer and career coach who helps industry professionals to improve their resume writing, win resume writing awards, and successfully start and grow their businesses.
Pat Schuler is the founder of Kick Butt Sales Training and is known for helping position career industry professionals to double and triple their sales.
Audrey Prenzel is president of Resume Resources Inc. and an award-winning, certified, and published resume writer who has mentored CDI members on marketing and positioning their businesses.
While participants can ask whatever they wish, some of the topics that could be covered include:
Getting started in the industry with the least amount of stress, strain and struggle
Creating a six-figure income whether working in an office, hosting seminars in the basement, working from the bathtub when facing chronic pain, or running a fully virtual business
Marketing strategies for every budget
Adapting for high volume growth with subs, VAs, and staff
Establishing a revenue engine that makes money around the clock
Balancing family and business for sanity and happiness
Securing contracts for transition workshops and other events
Winning resume writing awards or improving resume writing
Packaging and pricing, and why/how to charge more
Approaching the sales conversation without anxiety and walking away with the sale 97% of the time
Getting published or writing an e-book, and how to make it profitable
Selecting a business niche
Streamlining business operations
Setting boundaries and expectations with clients
The team will be ready to embrace questions and provide participants with ideas, solutions, and strategies. Those who take advantage of this opportunity will find that with just a little push in the right direction, they can easily take flight or even fly higher than before.
Career and resume professionals can learn more about this opportunity on the event page. Information on the Global Career Empowerment Summit can also be found on the CDI website.
###
About CDI: Career Directors International – http://www.careerdirectors.com
CDI is a global membership-based organization of career coaches, resume writers, and other career professionals who seek to position themselves as industry leaders who make a difference while making an exceptional living. CDI fosters a rich, dynamic, and empowering environment for growth, professional development, career satisfaction, and industry credibility for its members.