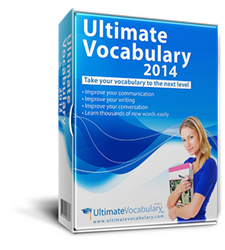 ...writing requires a comprehensive mastery of the many aspects of language, including but not limited to vocabulary, syntax, grammar, and punctuation.
New York City, NY (PRWEB) August 29, 2014
eReflect reveals why writing skills need to be above par in a new blog post on the Ultimate Vocabulary™ blog. As eReflect explains, there's more to writing than putting one word after another; writing requires a comprehensive mastery of the many aspects of language, including but not limited to vocabulary, syntax, grammar, and punctuation.
Apart from linguistic competencies, great writing skills also depend on an ability to communicate thoughts and ideas with eloquence and clarity. This ensures readers do not misinterpret what's being presented as an argument.
As eReflect shares in its blog post "Why Writing Skills Need To Be Perfected," online readers tend to judge a person's personality, intelligence, and worldview based on their writing skills. While this might be a rushed, unrepresentative image of a person, it doesn't stop most of those readers from evaluating people based on their writing mastery. To counteract this, eReflect recommends that bloggers improving their writing skills so they will present themselves in a positive light.
eReflect suggests that one foolproof way to increase vocabulary knowledge is to read a lot and write often, as both of these contribute to the advancement of writing skills. Besides reading all types of content, from hard copy books to digital journal articles and news, practicing with a vocabulary builder like Ultimate Vocabulary™ can also help people write with more ease and flair.
"Improve your vocabulary and your writing level immediately improves too," eReflect notes. Content formatting is just as important as grammar and vocabulary when writing for the digital reader, eReflect reminds its readers. The online community is becoming more critical and sophisticated,and will never stop judging and calculating people's worth and authority in view of their language skills. The least bloggers can do is reassure their readers of their integrity and expertise through flawless blog posts.
Whether they are professional or not, bloggers need to offer their readers valuable content that's also grammatically correct, eReflect points out. Quality of content should never be sacrificed for the sake of blogging frequency and length. Blogging is a valuable marketing tool for individuals and companies, and should be treated with respect, or it will fail to engage readers, eReflect concludes.
***********
For more information on how you can benefit from Ultimate Vocabulary, please visit its official website, http://www.ultimatevocabulary.com.
About Ultimate Vocabulary™
Ultimate Vocabulary provides a proven and powerful platform, built to improve anyone's vocabulary.
The interactive self-improvement system provides more learning tools than any other program on the market, as well as more information on words.
The Ultimate Vocabulary software provides each and every user with a personal computer tutor. Providing a step-by-step guide to learning a powerful vocabulary, Ultimate Vocabulary is the learning tool everyone can benefit from.
Of course, the software is also backed by eReflect's iron-clad money back guarantee.