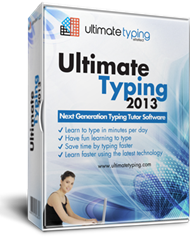 Touch typing on smartphones and tablets can be a lot of fun if users know how to touch type fast and accurately.
New York City, NY (PRWEB) August 31, 2014
Emojis are widely used in text messaging and other communication apps, eReflect observes. Today, eReflect features an Ultimate Typing™ blog post that shows how texting can get creative and more fun with the use of fancy and resourceful emojis. eReflect presents several emoji usage examples to inspire text messaging users. At the same time, they remind readers that touch typing is an essential underlying skill that is required even for the creation of emojis in text.
eReflect shares a wide range of funny and creative text messages with its readers. From the entire song lyrics to "Call Me Maybe" and One Direction hits to some guesswork on which Disney song starts with a pair of eyes (that could perhaps be a pun for the homophone word "I"?), readers can browse through some entertaining emoji applications that take text messaging to a whole new level.
Touch typing on smartphones and tablets can be a lot of fun if users know how to touch type fast and accurately. eReflect helps keyboarding and texting users to improve typing skills through its typing tutor, Ultimate Typing™. This program has been ranked among the best typing software according to several review sites and organizations because it offers step-by-step guidance to keyboarding, as well as fun and interactive activities to practice with.
Once people have mastered the art of touch typing, then they can get creative with this skill. Fun additions like emojis are used mainly in communication with friends and family through social media and text messaging. One of the benefits of being a proficient touch typist is the ability to switch between words and emojis very quickly. Using emoji shortcuts on social media and text messaging platforms lets users to easily communicate their mood, feelings, and ideas with the people they are chatting with, and can often be the source of jokes, serendipitous puns, and other ingenious stories. eReflect encourages texting users to improve their typing skills in order to make the most out of their emoji use in text messaging.
For more details on Ultimate Typing™, please visit http://www.ultimatetyping.com/.
About Ultimate Typing™:
Ultimate Typing™ software is designed specifically for the improvement of typing skills. Created by eReflect, a world leader in e-learning and self-development software, Ultimate Typing™ has been informed by the latest developments in the science of touch typing. Since its creation in 2006 by Marc Slater, the company has already catered to over 112 countries all over the world, offering products with the latest cutting-edge technology, some of which are among the world's most recognized and awarded in the industry.