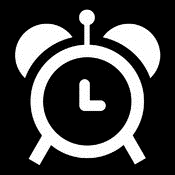 An app to help you be more productive by eliminating distractions.
Maryland (PRWEB) August 26, 2014
Do you ever feel that distractions get in your way? And being constantly interrupt or attending to tasks that are unrelated to ultimate goal? SIMpalm, a leading Mobile App Development Company in USA, helped its client launch a productivity app to manage distractions and help users focus – the This 'r Nothing app.
This 'r Nothing is a simple and effective productivity app based on scientific principles of self-control. It helps users shield their goals from distractions, delay gratification, avoid the cost of mental switching, monitor where and how they are using time and energy, and allows for the chunking of activities into small palatable pieces.
More information about This 'r Nothing can be found at http://www.thisrnothing.com, including instructions on how to use it.
This 'r Nothing is a very easy to use app and it can be used to accomplish goals at work, at school, or at home. "I decided to create this app after repeated reports from my students that the This 'r Nothing method was by far the most effective self-control technique in eliminating distraction that they learned on my workshops," said Dr. Gui Albieri, the creator of the app. "This method provides real benefits. It has a special way of focusing the mind."
The This 'r Nothing technique is an easy three step process. 1) user writes down what he or she will work on during a This 'r Nothing cycle. (e.g., write a letter, study for Organic Chemistry, finalize a presentation, clean room); 2) user sets the alarm for the period of time dedicated to the task; 3) during the allocated time, user will do this (i.e., the task), or nothing (we mean absolutely nothing, no texting, trips to the restroom, web browsing, social media, trips to the refrigerator… nothing!).
For each This 'r Nothing cycle that the user successfully completes, the user will receive a marshmallow. If user interrupts a cycle, he or she will receive a burnt marshmallow.
Ideas on creative ways to use the This 'r Nothing app to increase personal productivity can be found here: http://www.thisrnothing.com/#!ideas/c1382.
User feedback: "I just earned my first marshmallow!! Sixty minutes without blinking! I was tempted to grab a snack; read the incoming mail; check what my daughter was watching on tv; check whose birthday was today; but I successfully stayed on task. Next time I will focus for one hour and 15 minutes!"
Why Marshmallows?
The Stanford Marshmallow study is a seminal study in the science of self-control and delayed gratification conducted by Mischel in the 60s and 70s. In Mischel's experiment, children could choose from a small immediate reward, one cookie (which in subsequent studies was substituted by a marshmallow) or, if they waited for fifteen minutes, they could get a larger reward (two marshmallows). Follow up studies showed that students who chose the larger reward later, that is, who were able to delay gratification, were, in general, more successful in life.
This study initiated a number of subsequent studies in the areas of delayed gratification and self-control.
About SIMpalm
SIMpalm was founded in 2009 to bring more mobility in the world. SIMpalm design, develop and deploy mobile applications and responsive web for its clients. SIMpalm provided end to end services for mobile app/web including design, development, testing and deployment. It has highly skilled iPhone App Developers, Android App Developers, iPad App Developers, HTML5 developers to build mobile apps for any industry vertical. It also builds cloud based backend for mobile apps on Parse, Amazon AWS, LAMP and Windows Azure. Not only native apps, it builds app and web using cross platform technologies like HTML5, Sencha Touch, Jquery, Titanium, Xamarin, Angular JS, Backbone JS and Appprecessor, also develop solutions for Startups, SMEs, Enterprises and Government organization. Some of its major clients include Flextronics USA, Forte Payment Systems, Bed Bath and Beyond, Blue Cross Blue Shield and Cantada.