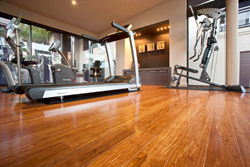 (PRWEB) August 27, 2014
BambooIndustry.com is one of the most loved online bamboo product suppliers; the company has various kinds of elegant items for sale now. Recently, it has announced its new selection of bamboo plywoods.
As an industry leader, BambooIndustry.com strives to offer one-stop shopping solutions for people who want to buy high quality bamboo products for their houses. Now, it is providing big discounts for all the brand new bamboo plywoods. All its old and new clients can enjoy a discounted price (up to 30% off) before the deadline on the special offer (September 15, 2014).
"We are pleased to unveil the new plywood collection and launch the special offer. I have confidence in these quality products. Now, all our workers are striving to create more natural products for the international clients. We want to keep running in front of other suppliers. On our website, customers can find thousands of cost-effective products, including mats, fences, floorings, plywoods and panels. Many of our customers are satisfied with what they get," the company's sales representative says.
True enough, customers around the globe can enjoy a nice shopping experience on the company's website. Those who place an order for BambooIndustry.com's newly released bamboo plywoods also have a chance to get extra gifts.
About BambooIndustry.com
BambooIndustry.com is a website that belongs to BothBest Bamboo Flooring Co. Ltd., a professional supplier and exporter of bamboo products. Certified by both ISO9001:2008 and ISO14001:2004, the company has 8 years of experience in the manufacturing and wholesale of flooring products. It strives to bring its customers the latest styles and innovations of flooring, paneling, plywoods, furniture, and other high quality items.
More information can be found at http://www.bambooindustry.com/bamboo-plywood/.