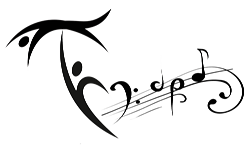 Our goal is to make this day a celebration of dance and music so we invite the entire community to stop by to join in on the party!
Fairfield, CT (PRWEB) August 28, 2014
For 28 years D'Valda and Sirico Dance and Music Dance Centre has provided professional dance and music training in a nurturing and progressive environment. Nationally recognized as one of the top studios in the country by Dance Teacher and Dance Spirit Magazines, D'Valda & Sirico has won Access Broadway's "Best Performing Arts Studio Award" for eight straight years. To celebrate this achievement, D'Valda & Sirico is holding a special day where area residents can take a variety of dance classes, fitness classes and music lessons. Ballet, jazz, contemporary, hip hop and preschool ballet classes, as well as an adult fitness class and vocal, piano and guitar lessons at no cost.
"We are thrilled to give back to the community by holding these free classes so that students of all ages can experience the fun of the performing arts," says studio director Steve Sirico.
These classes will sell-out quickly, so it is highly recommended that participants call to reserve a spot as soon as possible. The full schedule can be viewed at http://www.dvaldaandsirico.com, or to reserve a place call 203-255-9440. The studio is located at 1580 Post Rd, Fairfield, CT 06824
There will also be complimentary drinks and treats for participants and for the whole family to enjoy. "Our goal is to make this day a celebration, so we invite the entire community to stop by to join in on the party," adds director Angela D'Valda Sirico.
About D'Valda & Sirico
Located at 1580 Post Rd, Fairfield, CT, the school was established in 1987 under the direction of Angela D'Valda Sirico and Steve Sirico. The Dance and Music Centre continues to provide it's students with the finest in performing arts training. Our programs are designed to meet the skill level and goals of all children, teens and adults from the aspiring beginner through experienced professional. Whether the goal is to perform professionally or take lessons just for recreation, we have a program to meet everyone's needs. Classes are taught by experienced instructors active in the professional arts world as performers, choreographers, musicians and teachers.
"We utilize the latest techniques and styles to compliment a strong classical foundation making classes developmentally appropriate, challenging and fun," says director Angela D'Valda Sirico.
Participation at the Dance and Music Centre goes far beyond just mastering steps, learning notes and winning awards. It encompasses much more, such as building self esteem, encouraging team work, developing self discipline, musicality, self expression and an appreciation of the arts. Our goal is to help all of our students reach their greatest potential with the confidence to reach for the stars in whatever career they may choose.