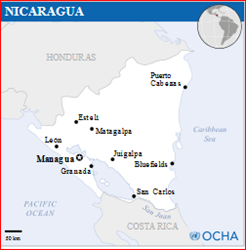 Drums, PA (PRWEB) August 27, 2014
Best Cigar Prices recently visited Nicaragua and found many differing types of cigars to bring back to our clients. Recently over the years Nicaragua has become more and more important in the cigar world. Nicaragua has a rich tobacco history but recently cigars that have come from the country have become more important for many individuals that enjoy premium cigars.
Recently many cigar manufacturers have created all-Nicaraguan cigars and more and more customers are demanding these types of cigars.
The reason for the growth of the Nicaraguan Cigar industry is due to the type of climate, Tobacco Seeds, Soil as well as the fact that many large Dominican cigar makers have purchased farms in Nicaraguan and are growing tobacco and creating cigars in the country now.
Best Cigar Prices has brought back many samples from the region and are actively testing those cigars and blends.
It was an eventful trip and our clients will benefit from the proactive trip on securing the new Nicaraguan cigars on their behalf. Best Cigar Prices will be listing new made in Nicaragua cigars for purchase shortly. Visit http://www.bestcigarprices.com to learn more.