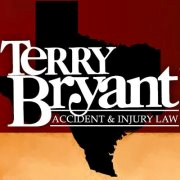 Drivers have a responsibility to keep their eyes and their attention on the road at all times.
(PRWEB) August 29, 2014
Now that summer is coming to an end, families are shopping for back-to-school supplies, clothing and other necessities, but everyone should prepare for an increase in traffic, drive times through school zones and the impact of an increased risk in school zone accidents.
According to the National Highway Traffic Safety Administration, more school-age pedestrians have been killed between the hours of 7am and 8am and between 3pm and 4pm than any other times of the day. "Teaching our children to take care when taking a bus, riding their bikes, or walking to school is as important an education as what they learn once they arrive safely at school," states Terry Bryant, of Terry Bryant Accident & Injury Law. "But it also goes without saying that school zones are one of the most dangerous places for a distracted driver, if not the most."
One of the most common injuries suffered by drivers, passengers, and pedestrians is a closed head injury, which can range from a mild concussion to a traumatic brain injury. Traumatic Brain Injury (TBI) is the leading cause of death and disability in children and adults from ages 1 to 44, with motor vehicle accidents as a leading cause. Even when there is no physical sign of trauma, the brain is at risk of being jostled inside the skull because of the impact of a car crash, so bruising and other injuries can result.
To avoid accidents, Bryant offers some tips for parents and students to keep in mind:

School buses are the safest mode of transportation for getting children back and forth to school. Even so, kids need to be especially careful around the school bus "danger zone" – 10 feet in front, 10 feet behind, and on each side of the bus.
Pedestrians 10 years old and younger should be accompanied by an adult or young adult on their way to and from school. Kids should walk on the sidewalk, and if there is none, walk facing traffic. Look both ways before crossing the street, do not cross if a car is approaching and use crosswalks when available.
The two best protections when biking to and from school are a properly fitted bicycle helmet and a good grasp of traffic safety rules.
Even the most experienced drivers need to hone their defensive driving skills, as there are less experienced high school students on the road. According to recent statistics, 32.8% of high school students nationwide have texted or e-mailed while driving. 12% of distracted drivers involved in fatal car accidents were teens ages 15 to 19. Says Bryant, "Drivers have a responsibility to keep their eyes and their attention on the road at all times. Texting, making phone calls, eating, changing the radio station, or updating a GPS can all lead to major accidents. If distracted driving is found to have caused an accident, the driver may be held liable—or legally responsible—for any injuries suffered in the crash."
For more information on driver liability and negligence, refer to Terry Bryant 's website http://www.terrybryant.com
About Terry Bryant Accident & Injury Law:
In 1985, Terry Bryant opened his law firm as a sole practitioner with one goal in mind: help people who have been seriously injured. Over the years, he and his hand picked team of litigators and support staff, located throughout the state of Texas, have been there for victims of personal and disaster, including maritime injuries, car crashes, explosions, and serious tragedies. Terry Bryant is board certified in personal injury law, which means his extensive knowledge of the law has been recognized by the Texas Board of Legal Specialization. As a former judge, he knows the court systems and he knows Texas.