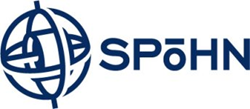 (PRWEB) September 17, 2014
Eight hundred pre-audit questionnaires were sent out by OCR ,and audits on half of these entities will begin in the next few months. OCR has stated that unlike Phase 1 of these audits, they are increasing the number of audits, and tying this second phase of audits to fines and penalties. Hospitals, Clinics, and Business Associates are all included. The results from this round of auditing will affect decision making on the number of audits in the future, and with the recent release of 4.5 million records breached, experts expect this number to go up.
Entities can expect these HIPAA audits to be much more stringent and time consuming. These are desk audits and organizations will not get a chance to explain their current environment, nor will clarification be sought.
What to do to be prepared.
Most Entities will need an independent third party firm for HIPAA preparedness and HIPAA/HITECH training for their organization. Spohn Consulting is one of those firms that has been in the HIPAA Audit arena for over a decade. A third party can help you with HIPAA Preparation, HIPAA Compliance questions, filling out the audit questionnaire, and give companies a road map with remediation to point them in the right direction. Would anyone walk into an IRS Audit without an accountant? Why walk into an OCR Audit without a HIPAA Security Consultant?
Mikela Lea PR Spohn Consulting http://spohnsolutions.com/hipaa-regulatory-security-assessment/