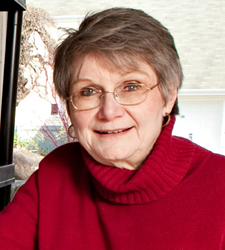 Retirement can be a wonderful opportunity to explore other cultures and enrich our education.
Des Moines, WA (PRWEB) August 29, 2014
Wesley Homes Retirement Communities and Home Health Services has announced a new program called LIFE (Learning is ForEver), which features quarterly college courses on their Des Moines campus starting in September.
Known for their excellence in active retirement living, Wesley Homes has lined up courses in American hymns, Christianity, history of Islam, art history and conversational French with other courses to follow.
"We want to have a really great, well-rounded calendar of activities. Wesley Homes is wonderful with physical fitness, brain fitness and social activities, but we knew there was more we could do. That something is continuing education," said Lisa Meinecke, director of resident services.
The new program is a collaborative effort between Wesley Homes, Des Moines Activity Center, Highline Community College and Lifetime Learning Center. All groups act as consultants for the LIFE program, which is open to all seniors.
"Retirement can be a wonderful opportunity to explore other cultures and enrich our education. There are always ways to grow. Life continues; intellectual stimulation continues. We're not brain dead," said Diane Collier, Wesley Homes resident and LIFE chairperson.
The LIFE program was developed for retired educators and anyone else who considers themselves lifelong students.
The first course begins September 9, 2014. Each course is four weeks long, and classes are 75 minutes for each session. Courses include a Question and Answer period at the conclusion of each lecture. Participants pay a small fee of $30 per course and are offered three courses every quarter. All instructors are experts in their fields, though they aren't necessarily retirees themselves.
"There's been a hunger for this kind of intellectual stimulation; we're excited about learning and sharing," said Collier. "And it's great that the staff and residents are working together to develop these programs."
Bill Taylor, an expert in the history of religion and an instructor at the Lifetime Learning Center, begins the fall course selection with the History of Islam Part 1.
Visit wesleyhomes.org for more information and to register for any of the classes.
Wesley Homes is a mission driven not-for-profit organization that provides a network of services offering a continuum of care for older adults. It is affiliated with the Pacific Northwest Conference of the United Methodist Church.
Established in 1944, Wesley Homes operates two retirement communities and a home health agency. Wesley Homes Des Moines is a continuing care retirement community offering Cottage homes, apartments, assisted living and skilled nursing. Wesley Homes Lea Hill in Auburn offers Village Homes, apartments and memory care. Wesley Homes Community Health Services provides home health services to clients throughout the Puget Sound region.
# # #
WESLEY HOMES
Retirement Communities │ Home Health Services │ Foundation
815 S. 216th Street
Des Moines, WA 98198
(206) 824-5000