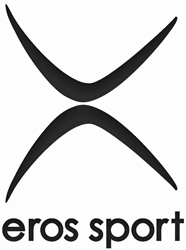 Eros Sport Cool Muscle T shirts are best for crossfit, running, boxing, yoga and pilates.
Laguna Niguel, CA (PRWEB) August 28, 2014
Eros Sport, premium athletic apparel brand for men, launched "Cool Muscle T" shirts for men today. Cool Muscle T shirts use advanced microfiber breathable fabrics to keep men cooler during workouts. This revolutionary microfiber fabric allows air to flow off the body through the shirt to the outside air. As humidity passes through the fabric away from the body, the athlete is kept cooler during exercise. The test market stated that they felt noticeably cooler and had more energy for longer workouts. Eros Sport Cool Muscle T-shirts are best for crossfit, running, boxing, yoga, and pilates. Cool Muscle T-shirts come in black with blue contrast stitching or charcoal.
Eros Sport is designing premium athletic clothing with particular focus on fit, form and function. Every Eros garment is created in California and Made in the USA. Eros Sport wants its name to be synonymous with high quality. Yet, Eros products are only priced from $29 to $49. Therefore, every man could have access to Eros Sport athletic products.
Eros Sport designers know what men want and expect from fitness clothing because they are also men. Maybe, that's why the test market said "it feels like a custom fit." Workouts are more productive when athletes feel and look good. Eros Sport has received the best reviews on Amazon.com and social media that could be attained.
About Eros Sport
Eros Sport is a premium athletic apparel brand focusing on the unique needs of men. Every Eros Sport product is designed by men for men. Quality, breathable fabrics are used for cooler, more comfortable workouts. Eros Sport designs are fashion forward with clean, sleek lines. Contrast stitching is used to give a subtle pop of color. Workouts are better when you feel that you look good. Eros will be adding more styles every few months. Visit http://www.erossport.com to see the whole collection.
Register for Eros Sport newsletter at https://2cc1b4.campgn5.com/Eros-Sport-Newsletter-Signup.