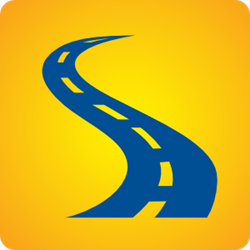 Boston, MA (PRWEB) August 29, 2014
With 254 test study questions, IT technicians in training can prep for the CompTIA A+ 220-801 exam with ease, thanks to Dynamic Path's free CompTIA A+ Practice Test.
Dynamic Path, a study and test preparation company announced its release of review materials for the CompTIA A+ 220-801 exam, which helps information technology students complete degrees and start careers. Dynamic Path focuses on specializing in practice tests and more advanced study materials.
The review materials for CompTIA A+ 220-801 cover hardware, printers, laptops, networking, procedures and other CompTIA exam topics. Test materials have been created by a CompTIA-certified trainer, ensuring IT students that each question is accurate, reliable and realistic.
CompTIA A+ 220-801 tests provided by Dynamic Path come in a multiple-choice format. Students can practice through study mode, which works at their pace, and later test understanding through timed quizzes.
Fifty of the CompTIA A+ exam study questions can be accessed for free. IT students looking for more in-depth learning and review can access the remaining questions for a $5.99 course fee, and learn on their laptops or through a mobile device app. With the mobile device apps for iOS and Android, commuters and on-the-go students can learn from nearly anywhere, at the swipe of a finger.
Victoria Slingerland, CFO and co-founder of Dynamic Path, said the exam study materials can help those pursuing degrees in the information technology field. "IT technicians have become heavily sought after in recent years. This review module help IT students increase their learning comprehension to prepare for those jobs," she said.
Dynamic Path is a test prep app and website enterprise based in Boston. Dynamic Path prides itself on providing free and low-cost test prep for over 100 professional and academic standardized exams, including high school and college admissions tests, IT certification exams, business and professional development exams, teaching exams and medical board exams.