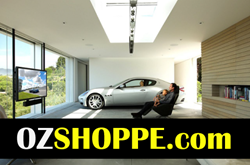 The new health subportal will complement the current set of products and services offered by Ozshoppe
Melbourne, Australia (PRWEB) August 29, 2014
This will constitute a whole new dimension for users in Melbourne who will be able to enjoy a string of new products and services which are aimed at promoting good health, general wellbeing and happy families in the community.
The objective behind this launch is to promote better and happier families and a more harmonious society among the community in Melbourne where more launches in other areas of Australia will follow suit in the following months. Through this launch, there will be free gifts, discount vouchers and many other benefits for members and visitors to Ozshoppe.
The new health subportal will complement the current set of products and services offered by Ozshoppe. It is made up of a fully dedicated segment to connect the community in Melbourne to share resources and find advice for all things related to health and family. There will be a comprehensive collection of advice and tips to promote healthier living.
A segment will be contributed into offering vitamin and advice on health supplements. This is where members of the portal can now learn about all the different types of vitamins and minerals that the body needs. They can now learn about what are the different types of minerals and how they are used to protect the body from bacterial and virus attacks. Their purposes and benefits are explained in detail to keep members informed of what works and what don't.
Meanwhile, advice on supplements is provided in this new subportal as well. This is where members can now share the important information about what type of supplements should be used for whatever reasons required. They can read about the usage and benefits of the likes of Usana Coenzymes, magnesium and multivitamins, among others. Where needed, members can check out the recommended brands known for certain types of supplements and learn more from the experience of others.
In conjunction with this launch, Ozshoppe will be embarking into several health roadshows in melbourne to promote more awareness for good health as well as for more to join the community. Families can now learn more about the best practices and most common fitness regimes while learning about the benefits of the available supplements in Melbourne.
Health advice, checks and advice are among the services that will be available at the roadshows while there will be free gifts, discount vouchers and special promotions provided by associates and partners of Ozshoppe like BigBright Australia, a leading LED supplier in Melbourne today.
One of the most sought after information when it comes to health and fitness today is on diseases where most would be concerned about symptoms, treatment methods and other related issues. As such, there will be a specially-dedicated segment in the new health subportal which will provide all the information needed about the common diseases.
Whether it is heart diseases, various types of cancers, diabetes and high blood pressure, there will be a comprehensive explanation about all the issues involved. Members can now read through these resources to know what the symptoms are, some statistics about the particular type of disease and on common and uncommon treatment methods. Besides that, there will be experts' advice on the types of diseases and health issues. Members can now learn about how to minimize the risk of contracting these diseases as well as read about the advice provided by health experts, doctors and members who have similar experiences while there will be a platform for discussion on such issues as well.