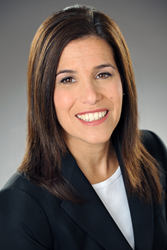 To be selected to serve on the Consumer Advisory Board is a great honor and I believe it speaks volumes about NARCA's strong working relationship with the CFPB
Sarasota, FL (PRWEB) August 28, 2014
National Association of Retail Collection Attorney's President Joann Needleman has been appointed to serve on the Consumer Financial Protection Bureau's (CFPB) Consumer Protection Advisory Board.
The purpose of the Consumer Protection Advisory Board as outlined in the Dodd-Frank Act, is to "advise and consult with the Bureau in the exercise of its functions under the Federal consumer financial laws" and "provide information on emerging practices in the consumer financial products or services industry, including regional trends, concerns, and other relevant information."
"To be selected to serve on the Consumer Advisory Board is a great honor, and I believe it speaks volumes about NARCA's strong working relationship with the CFPB, said Needleman. "For the last three years, NARCA has helped to ensure that the protections in the courtroom afforded to consumers and creditors remain fair and balanced."
Joann Needleman is Vice President of Maurice & Needleman, P.C., where she is the Managing Attorney of the firm's Philadelphia office. Ms. Needleman has been recognized by Law & Politics Magazine as one the top 50 female lawyers in the state of Pennsylvania, and has been included in the Pennsylvania Super Lawyers list in Bankruptcy & Debtor/Creditor Rights. She is peer-rated BV by Martindale-Hubbell, the nationwide guide to lawyers, a member of the American Bar Association and the Pennsylvania Bar Association and is a past president of the Pennsylvania Creditors' Bar Association.
The CFPB selects representatives to serve on the board from a variety of sectors including financial industry representatives, the legal community, consumers, community leaders and consumer advocates. Board members are experts in consumer protection, consumer financial products or services, community development, fair lending, civil rights, and more.
The term of office of each member of the Board shall be three years. However, the initial board members shall be randomly assigned one, two or three year terms as to allow staggered three year terms of all board members by 2015. Members may serve during a subsequent term if nominated and appointed again for such subsequent term. In no event shall a member serve for more than six consecutive years.