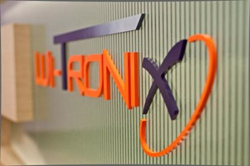 BOLINGBROOK, Ill. (PRWEB) September 25, 2014
Wi-Tronix®, LLC announces a contract with Data Transfer Solutions, LLC (DTS), headquartered in Orlando, Fla. Through a subcontractor arrangement with DTS, the Florida Department of Transportation selected Wi-Tronix as the GPS remote monitoring solution for SunRail, a Central Florida commuter rail service provider.
Under the contract, SunRail can access on-board data from the trains to improve SunRail's asset management. Using Wi-Tronix's products, SunRail can track and monitor the fleet's locations. Train location information gives SunRail the ability to provide passengers with accurate station announcements and improve customer service. Monitoring train arrival and departure times allows SunRail to track results for compliance to schedule and on time performance. SunRail can better its operational efficiencies and service reliability to customers.
Overall, SunRail will utilize Wi-Tronix's array of tools and services to monitor and measure efficiencies, safety and security for SunRail's fleet. Improved asset management leads to cost reduction and improved performance for SunRail and better service for its customers.
About Wi-Tronix, LLC
Wi-Tronix, LLC, headquartered in Bolingbrook, Ill., provides products and services to wirelessly monitor high-value mobile assets used in rail, marine and other commercial and industrial operations. Wi-Tronix's mission is to enable businesses to improve the operational efficiency, service reliability and safety of high-value mobile assets. For additional information, visit the Wi-Tronix website at http://www.WI-TRONIX.com.
About SunRail
SunRail is Central Florida's new commuter rail system, which began service May 1, 2014. SunRail provides daily commuter service with trains running every half hour during peak commute times. The routes will connect DeLand and Poinciana once SunRail has fully completed building in 2017. For more information, visit SunRail's website at http://www.sunrail.com.
About Data Transfer Solutions, LLC
Data Transfer Solutions, LLC (DTS) of Orlando, Fla., delivers cost-effective information management solutions to customers. They are the industry leader in asset management, geography information systems and transportation planning. DTS offers customizable technology to reduce workloads and streamline logistics. DTS serves a variety of industries, ranging from transportation to government. More information about DTS can be found at http://www.dtsgis.com.
For Further Information
Wi-Tronix Sales & Media Contact: Chad Jasmin
email: cjasmin(at)wi-tronix(dot)com
(888) WITRONIX (948-7664) ext. 307