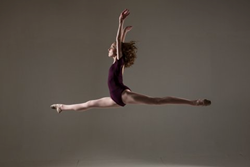 The dancers work hard and it shows. They've landed parts on Broadway and in regional theatre.
Newtown, PA (PRWEB) September 02, 2014
Come visit DSDW on Tuesday, September 2nd at 51 Walnut Street in Newtown, PA, and check out our newly renovated dance facility. Take a class, preview the studio, chat with Ms. Deb, register with Ms. Maria, and enjoy the new surroundings. Debra Sparks takes dance classes seriously and spared no expense at making her dancers comfortable. From adding a brand new second studio for extra classes, rehearsals, and private lessons, to building cubbies for the dancers so that they can neatly store their belongings, this Bucks County dance school affords dancers the proper environment to really hone their skills.
Why Choose Debra Sparks Dance Works
It all begins with the care that is taken during each class to help the dancer maximize his or her potential. Classes are customized to challenge the dancer in positive ways and progress is measured incrementally so that the next level is always within reach. The school year is replete with ballet, jazz, tap, modern, contemporary, hip-hop, musical theatre, and much more—from toddlers to adults—and lots of fun in-between.
A Class for Every Dancer
Let your dancer train downstairs while you take Pilates, Zumba, or one of the exciting dance classes offered upstairs in the new studio. It's the perfect way to get into shape while your dancer works on his or her craft. Come visit this Newtown dance school and witness for yourself why there is no other dance school in Bucks County that offers a more comprehensive program for professional dance training.
Ongoing Registration
Classes fill quickly so it's best to register right away. While registration is ongoing throughout the year, if you want to participate in Ballet Meets Broadway (the show-stopping end-of-year recital), costumes need to be ordered several months ahead of time so make sure you stop by this week and sign up for classes.
DSDW is a unique environment, one that focuses on professionalism and respect. Ms. Deb marries her decades of experience as a dancer, teacher, choreographer, mother, and entrepreneur with her genuine interest in the students' individual dance goals to yield a nurturing and progressive environment.
Register Today for the Fall—Classes Filling Quickly!
About the Studio
When it comes to the best Bucks County dance studio instruction, there's no better mentor than Ms. Debra Sparks. She raises the "barre" with her high standards and nurturing approach to produce the finest of dancers.
Learn More
Throughout the year, Debra Sparks Dance Works hosts a variety of events, including Master classes with guest choreographers from New York, Philadelphia, and Los Angeles. Check out the DSDW dance school video!
Debra Sparks Dance Works offers year-round dance classes, focusing on classical ballet as the primary foundation of training. Classes offered for students of all ages, including dance classes for toddlers (age 2+) to adult:

Acro
Ballet—Classical
Ballet—Contemporary
Ballet—Pointe
Dance Classes for Toddlers
Glee Club
Hip Hop
Jazz
Jazz—Competitive
Jazz—Funk
Jump & Turn
Lyrical
Modern
Musical Theatre
Pilates
Tap
Zumba
For more information about Debra Sparks, the DSDW studio, Master classes, Newtown, Bucks County dance classes, the area's best ballet and dance training, dance classes for toddlers, or for answers to general questions, please call the studio at (215) 579-5678.
Or visit the company's website.
Press release writing by WebSiteText | SEO copywriting by Web Copywriters | Proofreading by The Proofreaders