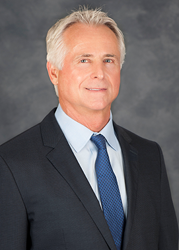 Long Beach, CA (PRWEB) September 04, 2014
Onisko & Scholz, Certified Public Accountants, LLP, of Long Beach, announced September 4 that Steven D. Eperthener, CPA has joined the firm as a Partner. With the addition of Eperthener and his staff, the firm is now the second largest firm headquartered in Long Beach. Eperthener brings with him over 30 years of experience in public accounting, serving businesses in Los Angeles and Orange Counties.
The firm's ascension into the position of second largest accounting firm in Long Beach serves as an early celebration of Onisko & Scholz' tenth anniversary, commemorating in October 2014.
"Privately-owned companies and their owners comprise an important part of our client base, and Steven's seasoned expertise adds immense value to the services we offer these sophisticated clients," said Paul Scholz, CPA, and Managing Partner. "The quality of services we offer to our clients is not only an organizational goal for Onisko & Scholz, but also one that Steven holds with high regard," he added.
Eperthener has particular expertise in the preparation of financial projections and forecasts. His clients include companies in the aviation, manufacturing, distribution real estate and construction industries.
Eperthener comes to Onisko & Scholz from Geller, Eperthener & McConnell, where he was a Partner for more than 25 years. He is a member of the American Institute of Certified Public Accountants and the California Society of CPAs. Eperthener holds a Bachelor of Science degree in Business Administration and Accounting from California State University, Long Beach.