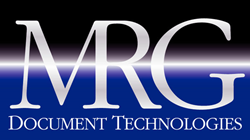 Doing "business as usual" no longer works for those organizations that are looking to effectively deal with extremely complex regulatory filing requirements.
Dallas, Texas (PRWEB) September 04, 2014
MRG Document Technologies (http://www.mrgdocs.com/), the mortgage compliance practice team within the Middleberg Riddle Group (MRG), a leading provider of mortgage document preparation software and legal compliance; and CoreLogic (http://www.corelogic.com/about-us/events.aspx?WT.mc_id=prnw_140728_wzJmJ), a leading global property information, analytics and data-enabled services provider; and Rekon Technologies, a provider of lien release and assignment, and document management software for mortgage servicers and lenders are combining their experience and expertise for an educational webinar. The webinar is free of charge, and will provide lenders and servicers valuable insight into the pressing regulatory challenges surrounding the preparation and recording of mortgage releases, assignments and other servicing related documents.
Doing "business as usual" no longer works for those organizations that are looking to effectively deal with extremely complex regulatory filing requirements. The industry has dramatically changed and the ramifications of non-compliance are severe. Many lenders and servicers are unsure of how these changes will affect their business and what steps they need to take. To that end, they are turning to technology and outsourcing partners to support compliance and eliminate risks in connection with the recordation of documents.
"Servicing Doc Compliance: Crossing Your 'T's & Dotting Your 'I's, Not Just Your Fingers" is a webinar which will take place on Wednesday, September 17, 2014 at 2:00 pm EDT highlighting common issues that arise and their consequences, what can be done from a business perspective and what is being heard in the industry and finally, from the technical aspect on how one would put the pieces together – how it works and what steps to take. Three mini presentations with an opportunity for Q & A at the end of a one hour session will focus on the importance of compliance, collaboration and technology on how current rules and regulations are impacting approaches to recording assignments and releases.
"The benefit of this collaborative, educational webinar is to assure the marketplace that their concerns are being heard and addressed by the vendor community – action is being taken," said Kathleen Mantych, senior marketing director, MRG Document Technologies. "In this session, we'll provide lenders with a "real world" view on the industry landscape and how collaboration between vendors combats the risk of non-compliance and potentially dramatic fines."
"Mortgage Lenders and Services are dealing with differing regulatory and compliance requirements in recording the array of diverse documents necessary in their lending and servicing processes," said Bill Steinmetz, vice president at CoreLogic. "This webinar is focused on providing attendees with an in-depth understanding of those requirements, while also delivering guidance on implementing any necessary changes into their current processes."
For information on registering for this industry event, please go to http://www.mrgdocs.com or http://www.corelogic.com
About MRG Document Technologies
For over 35 years, Dallas-based MRG Document Technologies (MRG), a practice group within the Middleberg Riddle Group, one of America's preeminent mortgage banking law firms, has provided to the mortgage industry at large an exceptional blend of compliance and cutting edge mortgage technology products and services that go beyond the norm for best of breed in the document compliance space throughout the United States. For more information about MRG, the leader and cut above in compliance and technology visit http://www.mrgdocs.com.