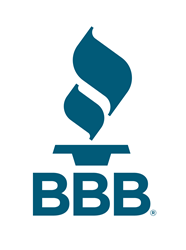 Arlington, VA (PRWEB) September 03, 2014
Better Business Bureau is warning that it expects to see scammers taking advantage of the recent leak of nude celebrity photos to trick consumers into clicking on links to fraudulent websites. Scammers tend to take advantage of sensational news and public curiosity to spread malware that can lead to identity theft.
Although it's too soon to know if anyone has been victimized by such a scam, BBB has seen similar tactics in the past with emails and social media messages claiming to show photos of the death of Osama bin Laden, newborn Prince George of Britain and, most recently, Robin Williams' last words.
The celebrity photo leak, which occurred on Sunday, claimed to offer hundreds of nude photos of popular female celebrities, including Oscar-winning actress Jennifer Lawrence, Sports Illustrated model Kate Upton, reality-show star Kim Kardashian, pop singer Rihanna, and others. Some celebrities confirmed the authenticity of the photos while others claimed they were fake. Preliminary news reports say the leak may have been the result of hacking into Apple iCloud or other "cloud" photo storage. The FBI is investigating.
BBB expects to see "click baiting" scams claiming to link to the photos. Clicking on these links or downloading photos can instead install malware on your computer or smartphone. Some sites may ask for personal information that can lead to identity theft or be used for additional spamming.
Scammers also post sensational or emotional content as a way of collecting "likes" on a Facebook account. After enough "likes" and comments, they can turn around and sell the account for a profit.
Tips to Protect Yourself from "Click Bait" Scams:
BBB urges consumers to take steps to protect yourself from scams shared through email and social media:
Don't take the bait. Stay away from promotions of "exclusive," "shocking" or "sensational" video or photos.
When in doubt, throw it out. Delete unsolicited emails or social media messages that raise red flags.
Hover over a link to see its true destination. Before you click, mouse over the link to see where it will take you. Don't click on links leading to unfamiliar websites.
Don't trust your "friends" online. It might not actually be your friends who are "liking" or sharing scam links to photos. Their account may have been hacked and scammers could be using another tactic called "clickjacking". Clickjacking is a technique that scammers use to trick you into clicking on social media links that you would not usually click on.
Report scam posts on Facebook by following these instructions.
Report malware or spam on Twitter by following these instructions.
For More Information:
To find out more about scams or to report one, check out BBB Scam Stopper.
ABOUT BBB: For more than 100 years, Better Business Bureau has been helping people find businesses, brands and charities they can trust. In 2013, people turned to BBB more than 132 million times for BBB Business Reviews on more than 4.5 million businesses and Charity Reports on 11,000 charities, all available for free at bbb.org. The Council of Better Business Bureaus is the umbrella organization for 112 local, independent BBBs across North America, as well as home to its national programs on dispute resolution, advertising review, and industry self-regulation.