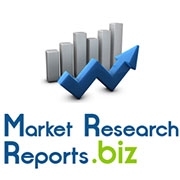 Latest Publication On Global And China Sugar Industry Report, 2014-2017
Albany, NY (PRWEB) September 04, 2014
During 2008/09-2012/13, the global raw sugar output presented a CAGR of 5.4% as the market experienced a shift from a short supply to oversupply. In 2013-2014, the output of raw sugar somewhat declined to 175.7 million tons. It is predicted that in 2014/15 the global raw sugar output will continue to fall, and that high inventory of global sugar will thus be very likely to reverse.
View Full Report With Complete TOC at http://www.marketresearchreports.biz/analysis/221368
As one of the world's important table sugar producers, China saw the sugar output of 13.318 million tons, up 1.9% from a year earlier, ranking the third place around the globe. Cane sugar is the major sugar variety in China, with its output accounting for over 90% of the total sugar output in the country. With larger planting area, Guangxi leads China in table sugar output, with its sugar output for 2013 occupying 64.3% of the national total.
Download Detail Report With Complete TOC at http://www.marketresearchreports.biz/sample/sample/221368
Affected by the laws of sugarcane production, the sugarcane output in China will show a downward trend, which would probably last through 2016/17 season. On the other hand, restricted by the factors like natural environment and industry policies, China's sugar output will grow by a limited margin.
Since 2012, despite a rising downstream demand, China's sugar manufacturers has suffered great losses, hurt by lower table sugar prices and rising costs of production. In H1 2014, up to 66.0% of Chinese sugar producers made losses. Although sugar factories, especially small and medium-sized enterprises, were facing business difficulties, yet industry integration is difficult.
Browse All Latest Market Research Reports at http://www.marketresearchreports.biz/latest
The acceleration of sugar industry integration through mergers and aquisitions is in line with the government's expectation, but large sugar manufacturers are generally in a shortage of funds, and if they acquire small and medium-sized enterprises that have no technical and cost advantages, they would suffer losses. At present, some big sugar manufacturers like Nanning Sugar Industry are more inclined to take technological upgrading to improve sugar business while others such as Guangxi Guitang (Group) and Xinjiang Guannong Fruit & Antler Group would reverse the plight by cutting sugar business and expanding other industries.
Related Reports
Global Sugar Substitute Market: An Analysis
View Full Report at http://www.marketresearchreports.biz/analysis/179483
The sugar substitute market mainly consists of high fructose syrup (HFCS), high intensity sweetener (HIS) and low intensity sweetener (LIS). The HIS segment (non-calorific) is the fastest growing segment among all other sugar substitutes. As rising level of obesity and diabetes continue to dominate, emphasis on reducing caloric intake as well as consuming healthier food and beverages is increasing which in turn driving the sales of sugar substitutes. North America dominates the sugar substitute market driven by downstream industries like food, beverages and pharmaceuticals.
Download Detail report With Complete TOC at http://www.marketresearchreports.biz/sample/sample/179483
Within the High Intensity Sweetener market, sucralose holds the largest consuming share followed by aspartame, saccharine, cyclamate, natural HIS (stevia), Ace-K and Neotame. Stevia (natural HIS) is gaining quick acceptance all across the globe because of the various health benefits associated with it.Global HFCS production and consumption both increased in 2012 mainly due to increased demand from beverage, foods-processing, diary and confectionery industries.
Analysis And Forecast Of China Sugar Manufacturing Industry, 2013-2017
View Full Report at http://www.marketresearchreports.biz/analysis/176462
Sugar manufacturing industry takes sugarcane, beets and other crops as raw materials to produce raw sugar, sugar, as well as refined sugar. The sugar crops grow in spring generally, and the harvest begins in October. The sugar manufacturers squeeze sugar in October or November and halt the production in March or April of the next year; this period is a production cycle which is known as a squeeze season. Raw material procurement and production present seasonal and phased features, while the marketing is conducted throughout the year.
Download Detail Report With Complete TOC at http://www.marketresearchreports.biz/sample/sample/176462
In 2012, there are 48 sugar manufacturing enterprises (groups) and 270 sugar mills came into operation, and the industrial total asset reached CNY 139,126,125,000, increased by 19.1% over the last year; the sales revenue reached CNY 109,165,081,000, increased by 11.12%; total profit was CNY 6,955,888,000; the number of participators reached 145,017.00, increased by 1.5%. In the sugar squeeze season from 2012 to 2013, China's sugar output reached 13,883,600 tons.
About Us
Marketresearchreports.biz is the most comprehensive collection of market research reports. Marketresearchreports.biz services are especially designed to save time and money of our clients. We are a one stop solution for all your research needs, our main offerings are syndicated research reports, custom research, subscription access and consulting services. We serve all sizes and types of companies spanning across various industries.