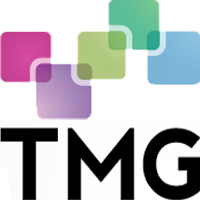 For businesses whose information is not consistent or accurate, search engines are being confused and leads are being lost
Burleson, TX (PRWEB) September 09, 2014
TMG Digital Marketing Solutions is now utilizing cutting-edge technology and new strategic partnerships to provide best-in-class online local listings management services to clients nationwide. The company manages business listing information in order to ensure accurate, up-to-date, eye-catching content for direct leads from potential customers, while maintaining consistency in the eyes of major search engines. The results are better optimized listings and information so that clients' businesses can be easily found, and well represented, through local online search.
TMG Digital Marketing Solutions has a wealth of experience managing business listing campaigns for clients with anywhere from one to hundreds of locations. Previously, TMG would submit verified listing information to publishers and aggregators as a means of maintaining accuracy. Now, the company's strategic partnership alignments and newly adopted technologies allow it to suppress duplicated or outdated information in more than 50 of the top online and mobile search directories.
"We recognize the impact of having correct listing data in both direct lead generation and indirect local search optimization in the eyes of major search engines," said TMG President, Kelly Turner. "Many consumers believe that they simply search for information and the search engine is who is providing it to them, but the reality is that much of the content that appears in local online and mobile search is information that is sourced from online and mobile publisher directories. For businesses whose information is not consistent or accurate, search engines are being confused and leads are being lost."
Along with specializing in local listings management and optimization, TMG offers the following services:

Mobile site development
Mobile advertising
Local Directories/Internet Yellow Pages
Paid Search
SEO
Website Development
Subscription Yellow Pages
The company also offers a variety of online resources through its website and blog, in an effort to help businesses navigate the ever-evolving world of online marketing and advertising. Its latest whitepaper, Reaching Local Customers: The Who, What, When, Where, and How, is now available for download here.
About TMG
Founded in 1986, TMG Digital Marketing Solutions has become a leading resource for businesses – large and small – looking for effective, accountable advertising and marketing services. Wholly dedicated to its clients' success, the firm uses its broad range of expertise to guide them through the selection, implementation, and tracking processes in a transparent and thorough manner. For more information on TMG's comprehensive array of digital marketing services, visit http://www.tmgdms.com.