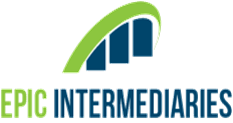 Epic looks forward to awarding many of these Vegas Vacation trips to agents and brokers across the US.
Moorestown, NJ (PRWEB) September 10, 2014
Epic Intermediaries, an innovative wholesale insurance broker specializing in public entity and self-insured workers' compensation programs, announces the Vegas Vacation bonus program. The program works like this: any broker or agent who writes $1 Million in premium with Epic between 9/30/14 and 1/2/15 will be treated to an amazing vacation for two at the Bellagio in Las Vegas for 5 days and 4 nights. Agents and brokers writing $1 Million in premiums will enjoy some well deserved time away at the opulent Bellagio, a AAA Five Diamond Award-winning Las Vegas landmark hotel.
Why do agents and brokers choose Epic's Excess Workers' Compensation programs? Epic's innovative and collaborative methodology helps brokers and their public entity clients mitigate risk and optimize value. Both public entity risk managers and their brokers should contact Epic about this specialized program. Epic's unique approach uncovers challenges such as:

A county with a school system, but no sexual molestation coverage
A municipality (with a nursing home) had general liability insurance - which included a nursing home exclusion
A county with an exclusion for inverse condemnation
A workers' compensation policy that could have included an aggregate limit for pennies
Contact Epic Intermediaries at (856) 380-0217 for assistance with public entity insurance programs, and prepare to earn a Vegas Vacation for Two. For more information on Epic's Vegas Vacation program, visit the Epic Intermediaries website.