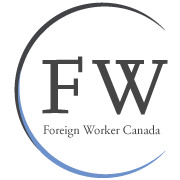 Montreal, Quebec (PRWEB) September 07, 2014
FWCanada is proud to announce that Supervising Attorney Marisa Feil will be presenting a seminar on criminal inadmissibility to Canada as a component of the National Association for Criminal Defense Lawyers' (NACDL) 7th annual conference, to be held in Las Vegas, Nevada, September 10-13th, 2014.
Marisa Feil has helped thousands of individuals immigrate to Canada permanently or overcome criminal inadmissibility for entry into Canada. She leads her own immigration law firm, FWCanada, and specializes in a wide variety of topics in Canadian immigration law and procedure.
Attorney Feil is widely recognized as an authority within the Canadian immigration field, and regularly shares her expertise through speaking engagements and seminar presentations. As an expert in inadmissibility issues, Marisa's speaking engagements highlight practical tips for navigating Canadian immigration and best practices for lawyers.
Most recently, Attorney Feil presented a seminar on Canadian immigration strategies at the National College for DUI Defense Conference at Harvard Law School in July. She also recently attended the annual meeting of the NACDL in Philadelphia, Pennsylvania.
For more information about Attorney Feil's speaking engagements schedule or to inquire about availability, contact FWCanada.
FWCanada is a Canadian Immigration Law Firm which provides expertise in immigration services such as Temporary Resident Permits, Criminal Rehabilitation, Study Permits and Work Permits. Marisa Feil and her team ensure that each case is closely evaluated to determine the most relevant program. For more information, contact FWCanada at 1-855-316-3555.