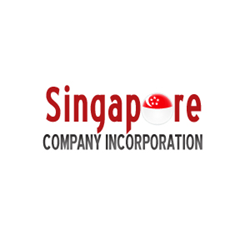 the final section in our guide details various tax exemption clauses for foreign sourced income of a subsidiary company in Singapore
(PRWEB) September 08, 2014
Singaporecompanyincorporation.sg, a portal for company incorporation consultancy services in Singapore, has published a comprehensive guide on how to set up a Singapore subsidiary company for the benefit of foreign companies looking to establish their presence in Asia's business headquarters.
At the outset, the guide explains the terms involved in the subsidiary-parent business structure including the parent company, the holding company, subsidiaries, and sister companies.
Later, it enumerates the main reasons why a parent company should form a subsidiary company.
Apart from enjoying tax benefits prevailing in the region where the subsidiaries are incorporated, and cushion against liabilities as subsidiaries are often considered distinct legal entities, it also allows the parent company to raise capital via stock markets for further business expansion without putting the parent company's stocks at risk.
"As not all business operations are suitable for public investment and disclosure requirements, the parent company can choose which activities to make public and which to retain private by means of a subsidiary. Sometimes, incorporating a subsidiary is beneficial if its business activities are different from the parent company. This helps in keeping the brand identities separate for both the entities," noted Ms. Cheryl Lee, manager at Singaporecompanyincorporation.sg.
Coming to the specific benefits enjoyed by subsidiaries in Singapore, the guide notes three main advantages.
"The subsidiary company can have paid-up capital in the same currency as its parent company, which makes the accounting procedure much easier. As every company in Singapore has the freedom of fiscal year determination, the subsidiary and parent can match theirs to streamline the operations globally. Finally, a subsidiary is free to repatriate all its profits and capital out of Singapore," added Ms. Lee.
The guide also details the process of incorporating a subsidiary company in Singapore, and notes that the country allows 100 percent foreign shareholding in such kind of business structure.
How to apply for work visas, advises on meeting the statutory corporate compliance requirements, and a detailed section on the tax benefits available to subsidiaries, are other sections of the guide.
Importantly, the guide also explains the law, as detailed in Singapore Companies Act, on what happens to the subsidiary if the parent company becomes insolvent.
"As the parent company always has its main focus on the subsidiary's foreign sourced income, the final section in our guide details various tax exemption clauses for foreign sourced income of a subsidiary company in Singapore. The section ends with advised measures for avoiding pitfalls while adhering to these clauses," concluded Ms. Lee.
To view the full guide, please visit http://www.singaporecompanyincorporation.sg/how-to/incorporate/singapore-subsidiary-company/
About SingaporeCompanyIncorporation.sg:
SingaporeCompanyIncorporation.sg is a portal for entrepreneurs and professionals who want to have a presence in Singapore. It is also a provider of company incorporation, as well as the related taxation and relocation services in Singapore.
80 Playfair Road
Singapore 367998
65 6850 5280
info(at)singaporecompanyincorporation(dot)sg