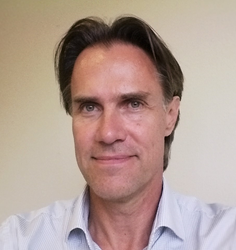 Michael has an outstanding track record for leading strategic growth for technology companies
STOCKHOLM (PRWEB) September 08, 2014
Ingate® Systems AB announced today that Michael Oljemark, a 30-year veteran of the technology industry and Ingate Board Member, has been named Chief Executive Officer. Ingate is a developer of secure Enterprise Session Border Controllers (E-SBCs) and firewalls that allow the best of SIP- and WebRTC-based quality multimedia real-time communication and SIP trunking globally beyond the protected enterprise network.
Oljemark was recruited by Karl Stahl, the entrepreneur and founder of Ingate, to continue his role as CEO and the rapid growth of Ingate's business and result. "Michael has deep roots within the technology sector and an outstanding track record for leading strategic growth for technology companies," said Karl Stahl, now Chairman and CTO, Ingate Systems AB.
"We are thrilled to have him on the Ingate team," said Steven Johnson, President of Ingate Systems, Inc., which serves North America, Ingate's largest market.
Prior to Ingate, Oljemark served as Vice President of Development Excellence for ReadSoft AB, a leader in document process automation. Before that role, Oljemark was Corporate Vice President of Solution Management and Vice President of Product Management, gaining broad expertise across all aspects of the business including market-driven product development and customer acquisition.
Oljemark was also Technical Director for Ortivus AB, a leading supplier of mobile solutions for the emergency healthcare sector. Under Oljemark's leadership, both ReadSoft AB and Ortivus AB experienced tremendous corporate growth and global expansion.
"Ingate has been a pioneer in the development of SIP communication and security solutions since 2001 resulting in an offering that is unmatched in the industry, and that innovation now continues with the development of our WebRTC solutions. I am deeply honored to have been asked to lead the company, and excited about the possibilities that lie in our future." said Oljemark. "I look forward to taking Ingate to new and higher levels, focusing on the continued growth of existing business and also the next generation of our WebRTC products."
Oljemark earned an MSc from the KTH Royal Institute of Technology in Stockholm.
About Ingate® Systems
Ingate® Systems develops firewall technology to enable global SIP- and WebRTC-based person-to-person communication to provide the best access for telephony, global real-time and unified person-to-person communication for everyone. With a history in security, Ingate offers enterprises, service providers and carriers elegant solutions for SIP trunking and trusted real-time communications beyond the LAN. Ingate products are used by retail companies, financial institutions, industrial firms, government agencies and small-to-large enterprises throughout Europe, Asia and North America. For more information visit http://www.ingate.com.
# # #