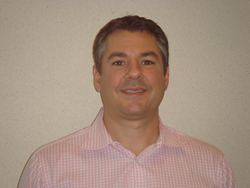 Mentor, OH. (PRWEB) September 10, 2014
Roll-Kraft is pleased to announce additions to its primary management team.
Mr. Laurence Cassesa, Vice President, Sales, comes to Roll-Kraft from Superior Products, LLC, where he was a National Sales Manager. His MBA, BSBA/Management and Logistics degrees are from John Carroll University in Cleveland, OH. During his years prior to joining Roll-Kraft, he organized an Elite Managers Group, which consisted of other industry sales managers, for the purpose of discussing and exchanging views on best business practices. This group continues to meet periodically throughout the year.
Mr. James Racco, General Manager - Operations Excellence, is now heading the Roll-Kraft facility in Frankfort, Il., known as Roll-Kraft Northern. Mr. Racco comes to Roll-Kraft from Precision Metalsmiths in Cleveland, OH, where he was the President/General Manager for several years. His educational background includes the University of Akron and Florida Atlantic University. He has a BA in liberal arts and majored in accounting during his studies in business administration.
Mr. Kevin McCartney has joined Roll-Kraft as the IT Manager. He has 15 years of experience in the field and most recently was the IT Manager – Systems Engineer at Bass Security in Bedford Hts., OH., where he designed and developed the company's IT infrastructure, including migration processes, and implemented various cost-saving programs. He was educated at the University of Akron and has various IT and supervisory certifications and professional affiliations.
Roll-Kraft has its headquarters in Mentor, Ohio, and maintains other facilities in Frankfort, Illinois (Roll-Kraft Northern), and Ontario, Canada (Roll-Kraft Ltd.). The company provides roll tooling to the tube & pipe and roll forming industry. Calls to the company's main line, (888) 953-9400 or (440) 205-3100, are greeted by a live operator who can assist callers in quickly reaching a technician, engineer, or a member of the sales staff, who can provide immediate assistance. The fax number is (440) 205-3110. Learn more about Roll-Kraft by visiting the website at roll-kraft.com. For easy and immediate contact with Roll-Kraft that transcends time zones and working hours, the website features Dr. Resolve. Simply complete and submit an on-line form and Roll-Kraft will respond.