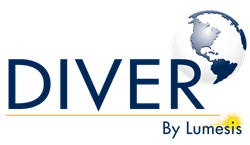 We recognized that many municipal market participants manually pull and aggregate data from multiple sources and wanted to provide a solution to address this labor intensive and time consuming process
Stamford, CT (PRWEB) September 09, 2014
DIVER by Lumesis Inc., A leading provider of data, business efficiency and regulatory compliance solutions for the municipal market, announced today the debut of its Data Solutions offering. Data Solutions is an a la carte offering in response to demand for data delivery and custom analysis that helps save time and money. Data Solutions delivers data from DIVER's extensive database or custom datasets requested by clients and also offers custom analysis and reporting. This latest offering leverages the company's expertise in data aggregation, quality-control, analysis and delivery.
"We are formally offering Data Solutions after delivering to clients, on an ad hoc basis, data and analysis that allowed those clients to leverage our data gathering and technological expertise outside our Analytics or Advisor platforms," said Gregg L. Bienstock Esq., CEO and Co-Founder of Lumesis. "The offering allows us to serve clients in ways that make the most sense to them. It is simply about understanding the needs of our constituents and responding to those needs."
"We recognized that many municipal market participants manually pull and aggregate data from multiple sources and wanted to provide a solution to address this labor intensive and time consuming process," said Timothy J. Stevens, CFA, President, COO and Co-Founder of Lumesis. "Through a consultative approach, our Data Solutions offering delivers customized output directly into our customers' workflow, allowing them to create meaningful efficiencies by leveraging DIVER's proficiency in data aggregation, relationship mapping and municipal market knowledge. The depth of DIVER's wide-ranging data base comprised of hundreds of data sets is a valuable component to municipal market professionals and we are excited to add yet another business efficiency solution to the DIVER brand."
DIVER Data Solutions is the third product for the DIVER brand. To learn more about Data Solutions visit http://www.lumesis.com/our-solutions/diver-data-solutions
About Lumesis, Inc.
Lumesis Inc. is a financial technology company focused on providing business efficiency, data and regulatory solutions for the Municipal marketplace under the DIVER brand. The DIVER platform provides access to and use of hundreds of data sets allowing clients to more effectively and efficiently address business needs and comply with new and evolving regulatory requirements. The DIVER suite of solutions provides regulatory support helping address the new time-of-trade, suitability and supervisory rules, standard of creditworthiness as required by Dodd-Frank and addresses the realities of the municipal marketplace: stale financials, fiscal uncertainty and infrequent ratings.