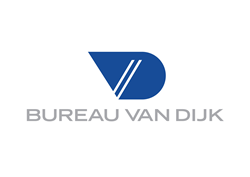 August often marks a lull in deal-making, and this year was no exception.
New York, NY (PRWEB) September 09, 2014
Mergers and acquisitions (M&A) activity targeting North American companies was subdued in August as lower transaction volume and value in the US suppressed the region's results. There were 1,173 deals worth a combined USD 96,091 million over the month, a decrease of 25 percent by volume and 44 percent by value compared to the 1,580 transactions worth an aggregate USD 171,371 million in July. Year-over-year, results were down in the month under review but by a narrower margin (August 2013: 1,261 deals worth USD 106,865 million).
The US was the key driver in this decline, as deal value halved from USD 156,898 million last month to USD 78,503 million, while volume fell at the slower rate of 27 percent to 922 transactions from 1,266 in July. In contrast, M&A value targeting Canadian companies actually rose month-on-month and year-over-year: deals worth a total of USD 17,588 million were announced, compared to USD 14,629 million in July and USD 7,803 million 12 months ago, and was almost entirely due to a single transaction worth over USD 10,000 million which actually marked the region's biggest M&A transaction in August.
Lisa Wright, Zephyr director, said: "August often marks a lull in deal-making, and this year was no exception. That said, encouraging M&A value in Canada, and particularly from private equity investment, gave a significant boost to the region's results and also proves that the global food and hospitality industry remains a safe haven for investors."
A total of USD 23,699 million of private equity and venture capital was invested in North American companies in August, an almost three-quarters increase on USD 13,811 million in July and the second-highest result of 2014 so far, despite a 27 percent month-on-month decrease in volume. Private equity and venture capital investment targeting US companies faltered in August, dipping 15 percent from USD 13,551 million in July to USD 11,565 million, but in Canada it soared from USD 260 million to USD 12,134 million, the country's highest result of the last 12 months under review.
For the full M&A Reports from Zephyr, please visit mandaportal.com
About Zephyr
Zephyr is an information solution containing M&A, IPO and venture capital deals and rumors with links to detailed financial company information. Zephyr, published by Bureau van Dijk, covers various deal types including M&A activity, IPOs, joint ventures and private equity deals. The deals on Zephyr are linked to the company financials and peer reports on BvD's product range, which includes Orbis, Amadeus and Fame, for company valuation and benchmarking.
Zephyr contains information on over 1 million deals. Approximately 75,000 deals are added each year depending on levels of deal activity. Zephyr has no minimum deal value. All deal information is translated into English. Zephyr's UK-based researchers speak 40 languages and use native language and English sources in their deal enquiries. http://www.zephyrdealdata.com
About M&A Portal
The M&A Portal is a resource for anyone interested in M&A Deals intelligence and information. We host M&A news, deal commentary, features and research papers written by experts across the globe.
About Bureau van Dijk
Bureau van Dijk (BvD) is one of the world's leading publishers of electronic business and company information. The company has 32 offices worldwide. BvD is best known for its range of international company information products that combines multiple high-quality data sources with flexible software to allow users to manipulate data for research, marketing intelligence and analysis. Products include Orbis, Amadeus, Bankscope, Isis and Osiris. BvD also publishes the global M&A database, Zephyr. http://www.bvdinfo.com