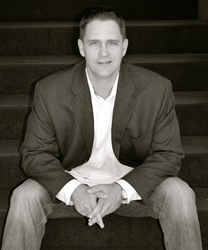 In reality, professional sales people are more like psychologists and counselors.
Murrieta, CA (PRWEB) September 09, 2014
"If you provide a product or service that benefits the prospect and is better than your competition, you owe it to yourself, to the marketplace, and to the world to shout it from the rooftop." So says Wes Schaeffer, The Sales Whisperer, during a recent Infusioncast interview with Joshua Millage with Infusionsoft.
Schaeffer debunks the negative connotation with the term "salesman." "Money is not the root of all evil; it is the LOVE of money. In reality, professional sales people are more like psychologists and counselors. You have to show the prospect how the sale (of a product or service) will benefit them, but you can only do that after you analyze their company and their needs."
His mantra is, "Selling is a calling. Serving is its purpose. Questioning is the process, and a sale may be the solution. Until I can diagnose a prospect's needs, I don't know whether I can help them."
Less than six minutes into the interview. Millage encouraged listeners to stop, rewind and listen again Schaeffer's words. He said, "Wes...there are so many nuggets of wisdom that you have shared in the shortest time ever on this show. Listeners need to go back and listen again to what you just said."
To listen to the entire interview, click here.
About The Sales Whisperer®
Wes Schaeffer is The Sales Whisperer®, a sales and marketing industry leader, speaker, and author who works with and specializes on the Infusionsoft sales and marketing automation platform. He and his Infusionsoft Certified Consultants at The Sales Whisperer® can provide copywriting, educate and train clients on sales and marketing practices, social media marketing, CRM, SEO and SEM usages, and more.
Visit http://www.thesaleswhisperer.com to learn more about the company, and discover how it can help your business grow.