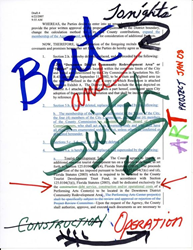 We are not in the business of delivering inflated offers before verifying the variables in a note sale transaction.
Tampa, FL (PRWEB) September 09, 2014
Even though the United States is the greatest country for financial investment companies, it seems that there are always a few rotten apples that sours the cider whenever they interact with prospective note sellers who are looking to liquidate their real estate receivable for cash today.
Many prospective clients and mortgage note holders think they are interacting with a reputable company because their marketing material looks professional and the person they are speaking with has a pleasing personality. However, many note sellers are in for a rude awakening if they don't know how to ask the right questions and don't know how to identify the bogus offers when they are made.
These scheming companies know that most people looking to sell their real estate notes are just trying to get top dollar, but don't necessarily know what investment firms operating in the secondary market are realistically willing to pay. Instead of these shady companies taking the time to educate the note holders of the process of selling their mortgage note, they instead offer a ridiculously high price in order to contractually obligate the client and then change the offer to a much lower price weeks and even months later after they've wasted precious time.
The reality is that no company can accurately give a solid purchase offer without 1) Reviewing the documents that were created in the original transaction, 2) Analyzing the background information of the party responsible for making the payments, including their FICO credit score and report, 3) Obtaining a property valuation, also known as a Broker's Price Opinion or Drive-by Appraisal report at the very least, and 4) Various other factors that are too many to list. To summarize, any company giving offers far and above their competitors, who have not verified items 1 – 4 above, is most likely operating a 'Bait & Switch' scheme that will leave the note seller worse off than before they started.
If a company is making promises and claims, over the phone, without really taking a hard look at all of the specifics of the deal, then the person trying to sell a mortgage note should be prepared to endure a modification of the terms in the form of a lower offer that could cost them ten of thousands of dollars.
Reputable companies will never make claims or guarantees that some other companies will purport. As Senior Vice President of DICARO & ASSOCIATES, LLC, Nicholas di Caro says, "We are not in the business of delivering inflated offers before verifying the variables in a note sale transaction. This practice is deceptive and can financially ruin prospective clients, especially when they are under a time deadline. Any good company will educate the note seller about how we determine the investment grade of each deal and the various ways that we can solve their financial problems"
Nicholas di Caro is the Senior Vice President for DICARO & ASSOCIATES, LLC. Operating in all 50 states from their Chicago, Illinois location, they invest in performing and non-performing real estate notes from $5,000 to $5,000,000. They are actively buying privately held mortgage notes, deeds of trust, and land contracts secured by single family residences, mobile homes with land, and commercial properties. They have the ability to buy notes that other companies have denied, in addition to providing creative purchase options that are new to the industry. Learn more at http://www.nicholasdicaro.com