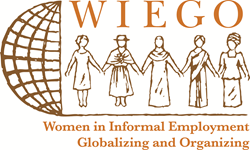 Street vendors are closely linked to local governments and to the urban economy
(PRWEB) September 09, 2014
CAMBRIDGE, MA USA, September 9, 2014 -- New research released today highlights the important impact of city government policies and practices on street vendors' productivity and working conditions, challenging the common view of street trade as operating outside of state regulatory structures. The study shows how street vendors, one of the informal economy's most visible workforces, are linked to the wider urban economy and affected by government practices, macroeconomic conditions, and value chain dynamics.
In cities where local governments have created a more enabling policy environment for street vendors—by issuing licenses, expanding urban infrastructure, and ensuring well-functioning wholesale markets—street vendors report better earnings, generate revenue for city hall, spark demand for formal and informal enterprises, and fund better nutrition and education for their households, the study suggests.
Street vendors in all five study cities—Accra, Ghana; Ahmedabad, India; Durban, South Africa; Lima, Peru; and Nakuru, Kenya—reported significant challenges, however. All are experiencing rising prices for supplies or stock, but find it difficult to negotiate higher prices from customers. Street vendors are also commonly exposed to merchandise confiscations, harassment, and evictions, especially where licenses are not available.
These challenges impact household well-being. Sixty-eight per cent of street vendors provide the main source of income for their households, and another 17 per cent live in households for which the informal work of others is the main source of income. Less than 7 per cent live in households for which the main source of income is formal wage employment. Just 2 in 10 live in households with access to health insurance.
The study also finds that fruit and vegetable vendors are systematically more vulnerable to risk than vendors of durable goods. Fruit and vegetable vendors are twice as likely as durables vendors to experience merchandise confiscations, and 7 of 10 fruit and vegetable vendors said obtaining a license is a significant problem. Women in the sample are nearly twice as likely as men to sell fruits and vegetables.
"Street vendors are closely linked to local governments and to the urban economy," says Sally Roever, Urban Research Director of Women in Informal Employment: Globalizing and Organizing (WIEGO) and the study author, based in Washington, DC. "They source goods from formal enterprises, generate demand for guards and transport operators, and make payments to city governments. But without legal protections, many of them struggle."
The study findings imply that policymakers should better recognize the contributions of street trade to urban economies, formulate regulations that appropriately address the logic of street vending, and effectively protect basic rights to livelihood and property. It also recommends that cities address the vulnerabilities of street vendors and the households that depend on their earnings by:
i) Considering ways of designing and delivering urban infrastructure to support productivity in the informal economy;
ii) Accommodating the more vulnerable vendors in natural market areas, while enabling better-off vendors to relocate to private commercial spaces;
iii) Extending legal protections to street vendors against arbitrary confiscations and evictions; and
iv) Working with street vending organizations to identify sources of vulnerability and to design appropriate and sustainable regulations.
About the Study: The Informal Economy Monitoring Study (IEMS) examines working conditions in the informal economy for home-based workers, street vendors and waste pickers in ten cities in Africa, Asia and Latin America. IEMS is a collaboration between the WIEGO network, which led the study, and local partner organizations of informal workers in each city: the Institute of Statistical, Social and Economic Research (ISSER) and StreetNet Ghana Alliance in Accra, Ghana; the Self-Employed Women's Association (SEWA) in Ahmedabad, India; Asiye eTafuleni (AeT) in Durban, South Africa; FEDEVAL in Lima, Peru; and KENASVIT in Nakuru, Kenya. The Street Vendor Sector Report, an executive summary and additional information can be found at http://www.inclusivecities.org/iems/ and http://www.wiego.org.
About WIEGO: Women in Informal Employment: Globalizing and Organizing (WIEGO) is a global action research-policy network that seeks to improve the status of the working poor, especially women, in the informal economy. It does so by highlighting the informal economy through improved statistics and research; by helping to strengthen member-based organizations of informal workers; and by promoting policy dialogues and processes that include informal workers. Visit http://www.wiego.org for more information.