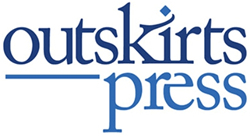 The EVVY Awards recognize excellence in independently published books as determined by the Colorado Independent Publishers Association (CIPA).
Denver, CO (PRWEB) September 10, 2014
Winning an EVVY Award is a prerequisite to being named the Outskirts Press 2013 Best Book of the Year Award-winner and walking away with a Grand Prize of $1,500. The Outskirts Press 2013 Best Book of the Year award recognizes the best book published by Outskirts Press in 2013 as decided by a social community of self-publishing authors.
Outskirts Press has announced the four finalists among this year's EVVY winners for the public to vote for the winner of the 2013 Outskirts Press Best Book of the Year Award. Voting takes place at http://selfpublishingnews.com/2014/09/06/vote-now-for-the-2013-outskirts-press-best-book-of-the-year-award/ and will last until noon (Mountain Standard Time) on Friday, September 12th.
Congratulations to all of the 2014 EVVY Award winners below!
1st Place Winners
Lynda Stephenson, author of "The Southern Chapter of the Big Girl Panties Club"
Richard Pires, author of "Monster Monroe"
Lesha Acker, author of "No Fear"
T.C. Newman, author of "Follow the Light, The Shroud's Revelations"
2nd Place Winners
Jennifer Fales, author of "Sleight of Hand"
Richard Todd Devens, author of "Rational Polemics"
3rd Place Winners
Alexander Flint, author of "Tales From the Sea"
Christina Steiner, author of "The Sad Tree and Pronuba"
Merit Winners
Jonathan P. Rosman, M.D., author of "The Art of Joyful Living"
Herman H. White, author of "Burial on Water Box Mountain"
Marion Pember, author of "God In A Box:"
John Lopas, author of "Great Falls"
Keith Swainson, author of Heresy"
Taylor Baptist, author of "The Honey Do List"
William Pfirrman, author of "Nightmare in Aurora"
Todd Bulgarelli, author of "A Rage In Winter"
John Douglas, author of "Shock and Awww in the Cul-De-Sac"
Linda K. Reed, author of "Winter of 1950"
About Outskirts Press, Inc.: Outskirts Press offers full-service, custom self-publishing and book marketing services for authors seeking a cost-effective, fast, and flexible way to publish and distribute their books worldwide while retaining all their rights and full creative control. Available for authors globally at http://www.outskirtspress.com and located on the outskirts of Denver, Colorado, Outskirts Press, Inc. represents the future of book publishing, today.
Outskirts Press, Inc., 10940 S. Parker Rd - 515, Parker, Colorado 80134
http://outskirtspress.com 1-888-OP-BOOKS