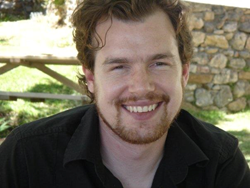 We are very optimistic about the pace of new innovation in the translation sector. After the initial project setup phase, clients can truly sit back and relax as technology takes over.
New York, NY (PRWEB) September 10, 2014
In a blog post published this morning, Acclaro Technical Services Manager Ian Barrow surveys the technological landscape of today's translation sector. As the driver of technological efficiencies at Acclaro, Barrow comments on the technology that fuels modern translation services, how industry tools have evolved over the past decade and what future strides can be anticipated in the near term.
"What's exciting about today's technology is that the translation customer is a tangible beneficiary, whereas earlier innovations were visible mainly to translators," comments Barrow. "In 2014, technology greatly enhances their ability to interact efficiently with translation services. They have more visibility and insights into their translation performance and ready access to the underlying assets." These new developments also benefit translation agencies, as they are able to deliver better, faster service and gain efficiencies.
Recent developments touch all phases of the translation process and include advances in workflow automation, cloud-based translation memories, API connectivity, built-in term bases and in-tool quality assurance. Every single step in a previously manual, laborious translation process can now be simplified and streamlined for clients.
In his blog post, Barrow offers an example of how these advances have altered the face of website translation. With a new degree of connectivity possible between a client's CMS (Content Management System) and an agency's translation management system, website translation has become incredibly turnkey. At Acclaro, Barrow's team of engineers establishes this initial connectivity, defines the translation requirements and builds the rules around the frequency and urgency of handoffs. Once a system is in place, the project runs smoothly with very minimal client intervention.
"Whether it's a corporate website or an eCommerce portal that we're translating into 30 languages, our workflow automation, coupled with supporting technologies, frees up our clients to focus on other tasks involved in international expansion and positions us to deliver high quality output on short turnarounds."
The following are among the concrete benefits that clients reap from technology-enabled translation solutions:

Reduced lead time: Lead-time shrinks to mere minutes with strong workflow automation
Reduced translation time: Newly-created content is immediately available to all translators
Re-use of content: Existing content is readily available; the same sentence is never translated from scratch twice
Higher accuracy of terminology: Better context reduces the time needed to research terms
Reduced file handling: Strong parsers allow more complex file formats to be fed directly in and out of the translators' workspace with no additional manipulation
Technology alone doesn't guarantee a satisfactory translation — qualified professional translators and a quality-oriented translation process remain fundamental. But it does give translation agencies a competitive edge via their ability to cater to technologically-savvy clients.
"We are very optimistic about the pace of new innovation in the translation sector," comments Acclaro Founder and President Michael Kriz. "After the initial project setup phase, clients can truly sit back and relax as technology takes over. The time, effort, resources and money saved in the process lower the barrier for companies that would otherwise defer global expansion due to budgetary constraints."
Please visit http://www.acclaro.com to read Barrow's complete blog post and/or learn more about technology-enabled translation solutions.
About Acclaro
Acclaro is an international translation and localization agency that helps the world's leading brands succeed across cultures. With its global headquarters in New York and offices and affiliates in San Francisco, Boston, Buenos Aires, Bangkok, Tokyo and Paris, the agency translates websites, marketing campaigns, documents and software for global enterprises, giving clients an authentic voice in key language markets.