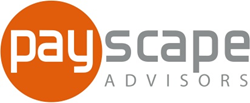 We are very honored to be on the list for the 6th consecutive year.
Altanta, GA (PRWEB) September 11, 2014
Inc. magazine has ranked Payscape Advisors for the sixth consecutive year on its exclusive list of the fastest-growing private companies in the nation, for their annual Inc. 5000.
"This year we celebrate 10 years in financial services & technology. Now more than ever, it is important to embrace our entrepreneurial roots. We are very honored to be on the list for a sixth consecutive year." said Adam Bloomston, Co-Founder and Chief Financial Officer at Payscape Advisors.
The 2014 Inc. 500|5000 ranking is calculated according to percentage revenue growth when comparing 2010 to 2013. Payscape Advisors experienced an 82% growth rate during that time period.
Payscape Advisors leads the payment solutions ecosystem with powerful, easy-to-use payment tools that allow business owners, developers, and software as a service providers to accept payment and integrate recurring billing and registration online. Payscape Advisors' Inc. 5000 profile and honoree history can be found at http://www.inc.com/profile/payscape-advisors.
About Payscape Advisors
Payscape Advisors is the leading integrated financial technology company dedicated to making it simple for business owners to collect money. We're a team of inspired entrepreneurs intent on disrupting the commoditized payment landscape with cutting-edge products and services, universal API integration, best-in-class customer service, strategic referral and technology partnerships and a lifelong devotion to helping small to mid-size business owners increase cash flow. Learn how to get paid quicker at http://www.payscape.com.