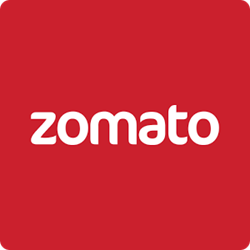 San Jose, CA (PRWEB) September 11, 2014
A recent marketing document released by Zomato detailed the latest offerings from its namesake app now that it is optimized for Intel ® Atom™ tablets for Android*. This exciting development will bring the app to a larger mobile device audience.
Designed to highlight the rich resource the Zomato app offers to users, the brief describes the customizable search feature, photos, menus, reviews and social interactivity users can expect with this latest compatibility.
The publication explains that the added portability of Android* tablets lets users seek out good food wherever they are. As an Intel® Software Partner, the developers at Zomato had access to code, support and guidance through the Intel® Developer Zone.
To view the solution brief, visit:
Zomato is available for immediate download at Google Play: https://play.google.com/store/apps/details?id=com.application.zomato
About Zomato:
Zomato is an online and mobile restaurant discovery service, providing in-depth information present in 15 countries covering restaurant information of over 260,000 restaurants. Zomato's core content features include menus, photos and geocoded coordinates for restaurants; allowing users to find, rate and review restaurants, as well as engage in social interactions with other foodies.
Zomato currently sees over 23 million monthly visits globally, across its web and mobile platforms, from people searching for places to go out for a meal, get home delivery, catch up at a cafe, or enjoy the local nightlife. The highly targeted platform makes it convenient for restaurateurs to interact with customers who are looking for meal options.
Zomato was started in Delhi in 2008 by Deepinder Goyal and Pankaj Chaddah. The company has since expanded its services across India, UK, UAE, South Africa, New Zealand, the Philippines, Brazil, Turkey, Indonesia, Sri Lanka, Portugal, Qatar, Chile, Czech Republic and Slovakia. For more information, visit: http://www.zomato.com/
About the Intel Developer Zone
The Intel Developer Zone supports independent developers and software companies of all sizes and skill levels with technical communities, go-to-market resources and business opportunities. To learn more about becoming an Intel Software Partner, join the Intel Developer Zone. For more information, visit: https://software.intel.com/
Intel, the Intel logo and Intel Inside are trademarks of Intel Corporation in the U.S. and/or other countries.
*Other names and brands may be claimed as the property of others. Copyright ©2014 Intel Corporation. All rights reserved.