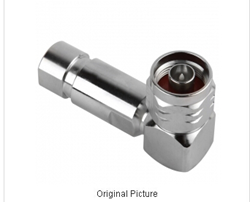 (PRWEB) September 30, 2014
Recently, LenoRF, a well-known electrical accessory wholesaler from China, has unveiled its new assortment of SMA RF Connector Galleries. Furthermore, the supplier has launched a promotion for all these high end connectors. Now, all of them are provided with huge price cuts, from 11 to 30 percent off.
The award-winning SMA RF Connector Galleries from LenoRF offer great performances. The company is dedicated to providing superb quality electrical equipment that can make things much more convenient for worldwide distributors. It employs designers and workers with significant expertise in the industry.
The company's sales representative states, "We are happy to release our new versions ofSMA RF Connector Galleries. As is known to most people, we have won a lot of happy clients in the current market. By offering the deep discounts, we'd like to show our appreciation to those who have supported us for several years. Please note that the current promotion will last until October 16, 2014."
What's more, the company persists in manufacturing top quality electrical accessories and believes that the excellent products and sincere service will bring us more customers in the future. All its products are delicately made for high end clients. All its items go through meticulous engineering, smart designing and strict testing before they are delivered to their purchasers.
About LenoRF
LenoRF is an online supplier of high end electrical equipment. It is a China based company that aims to provide customers with high quality products at the lowest possible prices. Customers can try the company's products through sample orders with a long-term contract. Most customers come back soon after receiving their first deals.
More details about the company's useful products can be found at http://www.rfcnn.com/SMA-RF-Connector-Gallery-45.html.