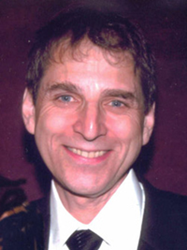 Pomona, NY (PRWEB) September 10, 2014
Dr. Robert Tracey is pleased to now offer mini dental implants as a minimally invasive alternative to traditional implants. Patients who have avoided receiving dental implants in Pomona, NY due to fears of undergoing extensive dental surgery and recovery time can now receive the benefits of implants without the unpleasant consequences of an invasive surgical procedure.
There are a wide variety of reasons why a person may lose one or more teeth during their lifetime. Untreated gum disease is the primary culprit for missing teeth; however, severe decay and trauma from accidents can also cause one or more teeth to be lost. When a tooth is lost, the resulting empty socket can contribute to the deterioration of bone in the jaw. An unfilled socket may also encourage surrounding teeth to shift out of their normal places and change the bite. As a result, the patient may have a more difficult time eating, speaking, or closing their mouth normally.
To alleviate the unpleasant side effects of missing teeth, patients are encouraged to receive dental implants in Pomona, NY as soon as possible. Mini dental implants make it possible for a patient to enjoy the benefits of a normally functioning full set of teeth without the drawbacks that accompany more invasive dental implant procedures. Mini implants can be used to replace a single tooth or an entire arch of teeth. Patients who already have dentures but are unhappy with the way they feel or fit are encouraged to find out how they can have mini implants fitted directly to their existing dentures to improve comfort.
In addition to providing a minimally invasive solution to traditional implant procedures, mini implants are typically less expensive than regular implants. They can also be placed in a single procedure, which is an attractive benefit for patients who are averse to scheduling multiple appointments for traditional implants. Due to the minimally invasive nature of mini implant procedures, patients are less likely to experience complications during and after the procedure.
Patients who are seeking dental implants in Pomona, NY are encouraged to find out if mini dental implants are an ideal solution for their situation. A consultation with Dr. Tracey may be scheduled by calling General & Laser Assisted Dentistry.
About The Doctor
General & Laser Assisted Dentistry (GLAD) is a general practice offering personalized dental care for Pomona, NY gum disease patients since 1982. Dr. Robert Tracey received his Bachelor of Science degree in mathematics from The City College of NY, Magna Cum Laude and Phi Beta Kappa. He attended dental school at Columbia University and graduated with honors. Dr. Tracey completed a hospital-based residency program at Bronx Municipal Hospital Center/Albert Einstein Medical Center. He is part of one percent of dental professionals providing the LANAP® FDA cleared laser procedure for gum disease treatment. He has appeared on Fox5 News demonstrating laser dentistry, and he has lectured and published articles about laser dentistry. To learn more about GLAD and their dental services, visit their website at http://www.roberttraceydds.com and call 845-262-6504.