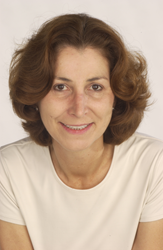 Austin, TX (PRWEB) September 10, 2014
Dr. Corinne R. Scalzitti celebrates Self-Improvement Month this September by educating people regarding treatment options to replace missing teeth. No single implant option is best for every situation, so Dr. Scalzitti offers both traditional implants and mini implants. These treatments are high quality options and they serve distinct needs. Patients can now receive procedures involving dental implants in Austin, TX for their unique circumstances. They can finally increase their confidence by renovating their smiles and improving their oral health.
Traditional, full sized dental implants are commonly performed and boast high success rates. They are optimal when replacing teeth that must support heavy forces, such as molars. The screw that connects the implant to the bone is approximately twice the size of mini dental implants, giving plenty of foundation for chewing and biting. These implants replace missing teeth without any diet restrictions after healing is complete.
Mini dental implants are a newer way to replace teeth not used as strongly for chewing. Front teeth do not sustain nearly as much force as molars do, making it possible to replace them with smaller implants. Even though the posts used are not as substantial as traditional implant screws, they offer great support for the biting in which front teeth must engage. Mini implants are typically less expensive, making them more manageable for those with limited budgets. They also tend to heal faster because less bone is disturbed when surgically placing them. Patients have appreciated the reliability and affordability of this newer type of dental implants in Austin, TX that restore the appearance and function of their smiles.
Dr. Scalzitti is extremely thorough in her consultations with patients. She introduces all treatment options and recommends the least invasive procedures that will properly address their dental concerns. When a patient decides to replace missing teeth, there are many factors to consider. Dr. Scalzitti helps her patients by giving them all the information they need to make the best decision for their unique circumstances. Anyone who would like to celebrate Self-Improvement Month and learn more about implants can visit her website. She also schedules private consultations for those seeking dental implants in Austin, TX.
About the Doctor
Dr. Corinne Scalzitti is a general dentist offering personalized dental care for patients in Austin, TX. Dr. Scalzitti received her Doctor of Dental Medicine degree from University of Pittsburgh School of Dental Medicine. She went on to earn her status as Master of the Academy of General Dentistry, a degree that is only achieved by one percent of all practicing dentists in the U.S. Dr. Scalzitti is also part of one percent of dental professionals providing the LANAP® FDA cleared laser procedure for gum disease and periodontal treatment. To learn more about Dr. Scalzitti and her dental services, visit her website at http://www.beecavecosmeticdentistry.com and call (512) 351-3443.