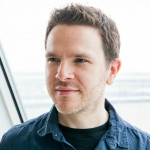 "We're going to have a page for all the updates from the EXPO right on ModHop.com. "
New York, NY (PRWEB) September 12, 2014
Jake Redman spends so much of his time evaluating the passenger experience, it's a wonder he's not the keynote speaker at this year's APEX/ IFSA EXPO. He will, however, be in attendance at the event, which takes place next week in Anaheim, CA at the city's convention center. Redman, whose travel secrets give jetsetters insights on various travel upgrades, will even have a special page on his site, ModHop.com, for the event.
"We're going to have a page for all the updates from the EXPO right on ModHop.com," says Redman, who continues by sharing that these updates will include, "tweets, Instagram photos, etc." The Airline Passenger Experience Association (APEX), which hopes to use its influence to heighten the passenger experience, and the International Flight Services Association (IFSA), which aims to lead, develop, and represent the global business interests of the onboard services industry, run the EXPO jointly. Due to the commitment of both organizations to the passenger, the EXPO is the perfect place to learn about comfort, catering, and entertainment onboard airplanes.
Redman, who frequently takes trips investigating first and business class options on major airlines so that he may share his findings, is especially curious about in-flight connectivity news and whether any new plane seats will may be on display in the exhibition hall. Though he also notes, "The EXPO is also a great place to learn about trends from industry experts, and of course, a lot of networking occurs at the event too."
Ever the tireless traveler, Redman won't stop there. After his short stay in Anaheim, he moves on to Las Vegas to live tweet his findings at the newly opened Delano Hotel using the hashtag #ModHopDLV.
Jake Redman
Jake Redman is the founder and host of ModHop. In addition to producing and hosting shows on SiriusXM Radio, he travels, spending his time in airports, lounges, and hotels. He shares his findings on ModHop.com to help others determine whether travel upgrades are truly worth the extra cost.
Follow Jake Redman on Twitter @ModHop and Facebook.