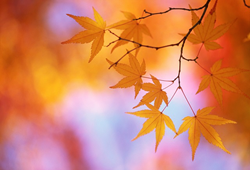 Glastonbury, CT (PRWEB) September 16, 2014
With the summer season quickly coming to an end, autumn has almost arrived, and for many individuals, planning a trip to a fall festival is among the top activities to engage in during the new season. It's best to plan a trip sometime between mid-September through October, so the season will be at its prime and the foliage will be at its peak. Some of the best festivals even feature live music, wine and beer tastings, and their very own parades. Travel Insured International, a leading travel insurance company, provides interested travelers with some of the best Fall Harvest Festivals of 2014.
German Village Oktoberfest - Columbus, Ohio, September 26-28
Ever been interested in taking part in an official Oktoberfest? Well if experiencing an event that is almost identical is of interest, make plans to visit Columbus, Ohio for the German Village Oktoberfest. This unique festival takes place in a 100,000 square foot pavilion for three days. The Oktoberfest includes all the beer someone could imagine, stages with live bands, multiple dance floors, craft tents, and all of the most popular and favorite German foods.
Sonoma Harvest Festival - Santa Rosa, CA, October 3-5
One of the most traveled to Fall festivals in the United States is the Sonoma Harvest Festival in Santa Rosa, CA, better known as California's westerly wine country. The main event held during the festival includes over sized pavilions where over 250 different wineries join and provide a massive wine tasting experience. If wine tasting isn't an interest, there are plenty of other activities including grape stomping, pumpkin carving, and even cow milking lessons.
Wellfleet Oyster Fest – Wellfleet, MA, October 18-19
The Oyster Fest is one of the most well-known events in New England and over 25,000 people visit the Cape Cod town every year. The festival includes the infamous oyster shucking contest, as well as tons of food, local vendors selling art, jewelry, candy, and more. There are educational booths, live music, and readings making it a perfect event for all ages - and of course all the oysters anyone could possibly eat.
National Apple Harvest Festival - Arendtsville, Pennsylvania, October 4-5 & 11-12
The biggest Apple Harvest Festival in the United States continues to be the National Apple Harvest Festival in a small town right outside of Gettysburg. Held at the South Mountain Fairgrounds, festival go-ers can partake in many apple themed activities including, apple-bobbing, eating apple dumplings and apple sauce, drinking homemade cider, and of course listening to live music and square dancing on the weekends!
Keene Pumpkin Festival - Keene, New Hampshire, October 18, 2014
One of the most sought after trips during the Autumn season is the Keene Pumpkin Festival where over 30,000 people visit Keene, New Hampshire to celebrate. The festival displays hundreds of jack-o-lanterns, provides all of the pumpkin flavored items one could dream of, puts on Halloween shows, and even starts with a race called The Great Pumpkin Mile.
Travel Insured International reminds travelers who plan to get away during the Fall 2014 Season to invest in the right insurance policy before traveling. It only takes one uninsured travel risk, arriving without expectation, to destroy a dream trip, or worse, incur uncovered emergency medical costs. Prepared travelers will plan ahead with the policy which fits their coverage need best in order to protect their travel investments. To learn more visit, http://www.travelinsured.com
About Travel Insured:
Travel Insured International is one of the largest privately held travel protection companies in the US, and preferred supplier to over 5,000 travel agents, travel consortiums and wholesalers in the US and abroad. As a former division of the Travelers up until 1994, and originator of travel insurance in the US, you can say that the "travel protection" blood lines run deep. Travel Insured International's customer centric claims operation has significant expertise in both domestic and international claims administration.
Travel Insured International
855 Winding Brook Dr.
Glastonbury, CT 06033