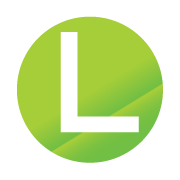 People who come in here often need a hug. They don't just need a gym. They need someone to help prioritize wellness approaches.
Yorktown, Va. (PRWEB) September 13, 2014
Happiness is a choice that can transform lives and pave a path to healthier living and achieving goals. That's what LWell believes thanks to Joana U-Ming Stephens.
LWell is pleased to announce that Stephens, a life coach who has loved fitness and has been practicing holistic wellness since she was a teenager, will present her "Happiness is a Choice" seminar at its Yorktown, Va. location Friday, Sept 19 at 6:30 p.m.
This event is being offered free as a gift to the community by the modern health club, which will celebrate its one-year anniversary this fall.
Call ahead to reserve a spot. Limited seats are available.
Stephens is a Life Coach, Personal Trainer and Reiki Practitioner (Energy Healer). As a proud mother of three daughters, Stephens understands the challenges of life and believes even more deeply in the importance of creating balance and harmony. She has embraced that her purpose in life is to assist others in living their best and happiest lives, as she continues on her journey living her own. She is always excited to share her expertise to assist others in achieving their dreams.
"This seminar promises to be uplifting," Stephens said. "It will offer a new perspective, life changing tools for daily practice that will teach you how to create your own happiness, move towards your goals and completely improve the quality of your life, if you so choose to use them."
Located near Kiln Creek, LWell, short for Longevity Wellness, is "A Modern Health Club for Real People." And more.
It's different than most gyms and fitness centers in that LWell trainers and coaches truly believe that one size doesn't fit all when it comes to developing a strategy or helping members lose weight, improve their health and begin to see themselves as beautiful.
"Our number one goal is to make sure that each of members do not fail by maintaining 100 percent focus on member success," said Caroline Fornshell, LWell's Founder, a Registered Dietician and Certified Personal Trainer. She explained that sometimes the journey to success includes learning that "Happiness is a Choice."
"People who come in here often need a hug," said Fornshell. "They don't just need a gym. They need someone to help prioritize wellness approaches."
By incorporating all the components of weight loss in one warm and friendly, hospitality-oriented fitness and wellness facility, Fornshell aims to help guide people towards improved health by improving nutrition, fitness, fun, stress, sleep and support and other individualized solutions.
LWell's comprehensive programs include exercise classes, nutritional guidance, educational programs, support groups, and special events. Trainers specialize in working with people with age, weight or health related concerns.
LWell is located at 301 Village Avenue in Yorktown. Reach LWell at (757) 585-3441 or via email at info@LWell.com.
For more information on membership, schedules, classes, pricing and instructors, visit http://www.LWell.com.