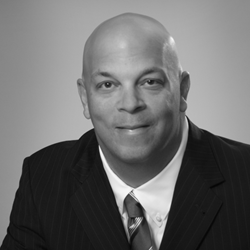 (PRWEB) September 15, 2014
Providing additional expertise to its robust Advisory Services practice, Cherry Bekaert LLP ("the Firm") is proud to welcome Steven A. Wolf as a Director with the Firm's Litigation Support Services practice.
With more than 25 years of experience, Wolf will assist clients in litigation support, dispute analysis, forensic investigation, bankruptcy advisory and transactional advisory matters. He will also provide guidance in the areas of complex commercial contract disputes, internal investigations and white collar fraud, government contracts, partnership and shareholder disputes, construction default and delay claims, commercial insurance claims, transactional due diligence, post-acquisition disputes, business valuation, economic damages, lost profits, wage loss, professional liability claims and bankruptcy matters.
"Steven brings extensive knowledge in the areas of commercial litigation, forensics and transaction advisory," says Scott M. Moss, Managing Partner of Cherry Bekaert's Advisory Services Practice. "His experience with business valuations, transaction disputes and financial investigations will greatly enhance our ability to advise clients in complex litigation cases."
A sought-after expert witness, Wolf has testified at trial, arbitration and deposition on behalf of healthcare, manufacturing, technology, commercial insurance, renewable energy, hospitality, real estate and construction companies. Such cases have involved matters including accounting, economic damages, fraud investigation and business valuation. Further, he has prepared and evaluated numerous financial accounting, insurance claim and economic analyses, business valuations, fairness opinions, solvency analyses and internal control reviews.
Prior to joining Cherry Bekaert, Wolf served as executive director at a leading forensic accounting and transaction advisory services firm for more than five years. He also has practice leadership experience serving as partner and managing director for top-tier forensic litigation and valuation service practices.
Wolf is a graduate of Binghamton University, earning a Bachelor of Science degree in Accounting. He also is a graduate of Temple University, receiving an MBA from its Fox School of Business. A licensed Certified Public Accountant in Maryland and Florida, Wolf is active in organizations such as the American Institute of Certified Public Accountants (AICPA), Maryland and Florida Institutes of Certified Public Accountants (MACPA and FICPA), Association of Certified Fraud Examiners and American Society of Appraisers.
About Cherry Bekaert LLP
As a nationally recognized, growth-oriented firm, Cherry Bekaert has the resources to take your business as far as you want to go. The Firm's industry specialists already know your marketplace, so they can help you make the most of emerging opportunities while minimizing compliance headaches. With their down-to-earth style and wealth of practical advice, you will find Cherry Bekaert an indispensable part of your team.
Ranked among the largest accounting firms in the country, Cherry Bekaert specializes in offering solutions that impact their clients' ability to grow. For more than 65 years, global corporations, private businesses, government entities, nonprofits, emerging firms and successful individuals have relied on Cherry Bekaert to guide them forward as their growth partner. | cbh.com