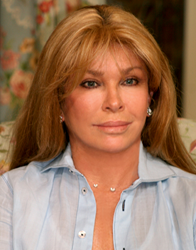 YELM, Washington (PRWEB) September 16, 2014
Current students of Ramtha's School of Enlightenment are eligible to attend the Capstone Event in Yelm, Washington, Oct. 20-26 to further their studies.
The Capstone Fall event finishes the year and caps off the remarkable "Masters of Divine Jazz" World Tour which featured visits around the world in Switzerland, Italy, Australia, South Korea, Mexico, and South Africa. Cost of the 6-day event is $1000, half price for children ages 6-19 and for seniors age 65 and older.
The teachings of Ramtha the Enlightened One will be taught in the Great Hall by JZ Knight, Ramtha's appointed teachers, and by Ramtha, who will speak directly to the students in Yelm and around the world via live online streaming.
There are more than 26,000 RSE students globally located in almost every country in the world. Those who have maintained current status are welcome to attend or live-stream the Capstone Fall event.
Ramtha's appointed teachers will reinforce core teachings of Ramtha's disciplines for creating personal reality and techniques that initiate each student into a direct experience of personal truth to "Become a Remarkable Life®."
Event participants will study:

The Neighborhood Walk®, an exercise with the power to change your life, intentionally shutting off old habits and limitations and then engaging in reality through newly activated connections.
Create Your Day®, a technique created by Ramtha where students learn to alter the day before it starts by intentionally modifying their neurological state of mind with a plan of experiences for the day, and
Mind As MatterSM. Mind is the product of streams of consciousness and energy acting on the brain to create holographic thought-forms. A well-trained mind extends beyond the brain and body to become the environment.
To register for the event, students can email registration(at)ramtha(dot)com, visit the website, http://www.ramtha.com, or call 360.458.5201 ext. 110. Travel and hotel information can be found here: http://ramtha.com/events/current.aspx
About Ramtha's School of Enlightenment
Ramtha's School of Enlightenment (RSE) was established in 1988 by Ramtha the Enlightened One as an academy of the mind that offers retreats and workshops to participants from all over the world and from all walks of life. Using ancient wisdom and the latest discoveries in neuroscience and quantum physics, RSE teaches students how to access the extraordinary abilities of the brain to "Become a Remarkable Life®." For more information, please visit http://www.ramtha.com.