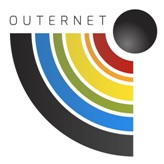 New York, N.Y. (PRWEB) September 16, 2014
Outernet is a global broadcast data startup being incubated by the Media Development Investment Fund, a registered 501(c)(3), based in New York City. Outernet is humanity's free public library which provides unrestricted global access to quality uncensored content from all over the internet.
Open Source Ecology (OSE) has provided to Outernet, blueprints for the first four machines of its collection of 50, from its Global Village Construction Set (GVCS). As further machines are released, Outernet will add them to its Core Archive.
OSE's Global Village Construction Set is a collection of the 50 most important machines required for modern life to exist – everything from a tractor, to an oven, to a circuit maker. The Set includes fabrication and automated machines that make other machines. Because new machines can be built from existing machines, the GVCS is intended to be the seed for building infrastructures of modern civilization.
Outernet's mission is to distribute relevant information to the world, which is a natural fit with OSE's mission. All of OSE's work is truly open source and is available under a Creative Commons license which will be distributed over Outernet under the same license. When reading OSE's mission, it is hard to distinguish it from Outernet's own goal of empowering people through knowledge.
"We see a world of prosperity that doesn't leave anyone behind. We see a world of interdisciplinary, synergistic systems thinking – not the isolated silos of today's world. This work of distributing raw productive power to people is not only a means to solving wicked problems – but a means for humans themselves to evolve." —Marcin Jakubowski, OSE founder
"Being able to broadcast the information necessary for people to tangibly improve their lives is an overwhelming milestone for us. Adding the work done by Marcin and Open Source Ecology to the Outernet Core Archive is a proud moment for our company and a significant step not only for free access to information, but freedom to build one's own dreams. There is nothing more innately satisfying than providing for one's family and OSE enables that in a very real, raw way. We're thrilled to provide OSE access to the breadth of humanity through Outernet." —Syed Karim, CEO of Outernet
Initial discussion has occurred between Outernet and OSE to add the Outernet receiver as the 51st item to the Global Village Construction Set. Using other GVCS tools, such as the Power Cube, Solar Concentrator, CNC Multi-machine, and the CNC Circuit Mill, a user will be able to build and power an Outernet receiver that would work as a digital library for a home or an entire village. Building any global village necessitates a device that delivers cultural collateral. Outernet is that library.
Outernet was founded by Syed Karim in February, 2014 and turned on its first broadcast signal on August 11, 2014. Outernet broadcasts the most important content from the web to Earth from satellites for free. People can access the Outernet signal using a homemade receiver built from widely available components, instructions for which are available on the Outernet website. Outernet is the most significant step towards universal information access, regardless of wealth, geography, or political environment. For more information, please contact Thane Richard at thane@outernet.is
Open Source Ecology is a 501(c)(3) organization founded in 2003 by Marcin Jakubowski Ph.D. Mr. Jakubowski has given many presentations of his work and is a Senior Fellow at the TED Institute, Shuttleworth Foundation Fellow and a 2013 White House Champion of Change. The Global Village Construction Set was voted Time Magazine's Best Inventions of 2012. Since its inception, OSE has grown into one of the premier open source hardware groups and is one of the first organizations of its kind to successfully apply the open source software model to hardware.
OSE seeks to empower millions of people around the world by creating all the machinery and systems required to build a society from the ground up, while putting the costs within reach of the average person. In most cases, the costs of OSE's machines are about 20% of similar machinery that is currently available off-shelf.
OSE is also and educational center that teaches through its many workshops offered throughout the year where people come from all over to learn the required skills to start their own GVCS enterprises. OSE is seeking qualified leaders to run workshops at the OSE headquarters and at other locations. Please see http://bit.ly/1lHE2fw for more information on the workshops.