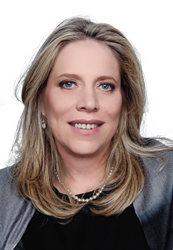 Online every woman was Sharon Stone and every guy was Kevin Costner
Eagan, MN (PRWEB) November 11, 2014
Back in 1992, Marian Salzman was a fresh, young professional at Chiat-Day advertising agency who unknowingly launched an industry that would later be called online qualitative research.
A pioneering force even now, Salzman's serendipitous connections and savvy approach to new technology catapulted her name to the headlines in 1992.
As the story goes, Salzman was struggling to find a way for people to honestly answer her trendy sex surveys when she stumbled upon the joyous anonymity of internet chat rooms. The GM of AOL (America On-line) community programming was smitten with Salzman's idea and within weeks had developed her a private AOL chat room with moderator controls, hidden observers and instant transcripts - all just for Salzman and her new youth marketing company.
Salzman found increasing success in those early years talking to people from all over the country about anything across the board, all the while learning the honest feelings and candid emotions of her research participants.
Social media today is a vast expansion of what Salzman created in a virtual petri dish more than twenty years ago. As CEO of Havas PR North America and a popular trend spotter, she sees a future in real-time data collection, an increased use of imagery in research and increased brevity in our written communication.
For the complete story originally published in Quirks, visit Made Marian, How sex surveys launched online qualitative research by Jennifer Dale.
The complete article was written while conducting research for the book "Qual-Online the Essential Guide" by Jennifer Dale and Susan Abbott, available for purchase at Amazon.com and Paramount Books.
About InsideHeads
InsideHeads is a full-service online market research company since 1998 with experience developing surveys and platforms for moderating online focus groups.