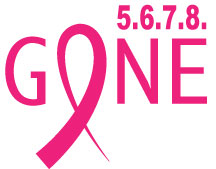 The key to this program is that it is not just about raising funds but that it will also help children to understand the importance of self examination and awareness
Fairfield,CT (PRWEB) September 18, 2014
5.6.7.8 Gone is a unique program for Dance Studios to participate in. The goal is to help educate children and teachers and to help raise funds for breast cancer research. The program will not only encourage awareness of self examination for young people but it will also build a community of supporters through the different options available for participants. This program provides a great way for the dance community to be involved in a wonderful cause through education while at the same time helping to raise funds for breast cancer research. The program is open to dance schools all over the world.
"The key to this program is that it is not just about raising funds but that it will also help children to understand the importance of self examination and awareness." Says foundation president Angela D'Valda Sirico
There are several ways to become involved in the programs ranging from buying shorts, video taping choreographed dance routines, taking pictures or creating a unique event at the individual participating studios. The program will run from September 9th through November 15th and schools will receive special recognition for their support.
For all the details and to join us in this exciting new venture please visit the website at: http://www.danceteacherweb.com/5678Gone
"We invite all dance studios both here in the United States and around the world to join us in this great cause that will not only help to educate your students but will give your dancers the opportunity to be part of a vibrant dance community globally, benefitting people everywhere" adds foundation vice president Steve Sirico
About The Breast Cancer Research Foundation
(BCRF) was founded in 1993 by Evelyn H. Lauder, BCRF has invested more than half a billion dollars in lifesaving research. Through a unique and streamlined grants program, we seek out the brightest minds in science and medicine and give them the necessary resources to pursue their best ideas. As a result, researchers are able to make discoveries and design new approaches to address all aspects of breast cancer—and do so in record time.
"Our goal is to accelerate the breakthroughs bringing us closer to a cure to speed up the progress that will improve survivorship and quality of life for breast cancer patients today." – Myra J. Biblowit, President & CEO
In 2014-2015, BCRF will award more than $47 million in annual grants to more than 220 scientists from top universities and medical institutions around the globe. Every hour of research we fund improves outcomes and saves lives. But we still have more to do.
About The D'Valda and Sirico Foundation
This new foundation is a registered 501c3 organization that is dedicated to advance, educate and promote the benefit of performing arts education for children of all ages through dance and music. The organization will also partner with other non-for-profit organizations to help build awareness and fundraise for causes that will enhance the lives of children. We are thrilled to work with such a distinguished organization as BCRF and this pilot program will help not only to raise funds for research but help to educate children about cancer and the importance of self examination.