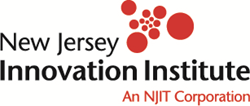 Newark, New Jersey (PRWEB) September 16, 2014
The New Jersey Innovation Institute (NJII), an NJIT corporation, has partnered with Osler Health IPA, a primary care physician-centered, owned and managed health network, to provide New Jersey medical practices with a technology-enhanced management system that will help them improve the quality of care they provide, streamline their delivery of services, and substantially reduce costs.
Osler Health's business model is to work in partnership with health insurers to provide its advanced clinical management program to their members. The first practices are in the northern New Jersey region. Experts from NJII's Healthcare iLab are working with Osler Health this fall to prepare over 50 physicians to work in the new system while Osler is busy expanding its network throughout the state.
"NJII's Healthcare iLab has developed a 'Turnkey Service' to employ Osler's population health and integrated care system in its participating physician practices to improve quality and service at a lower cost," said Tomas Gregorio, NJII's Senior Executive Director for Healthcare Delivery Systems. "Our partnership with Osler Health leverages operations and systems expertise to bring healthcare services delivery to an entirely new level, ensuring physicians and their staff are following best practices."
"The partnership between Osler Health and NJII makes our goal to provide an entirely new standard of healthcare delivery a practical reality. It brings us several generations ahead in delivering far higher quality of care at a third less of the cost or more into today's reality," said Thomas S. Bellavia, M.D., Osler Health IPA's president and CEO.
Among other services, NJII will be implementing Osler's population health platform, MDclick™, a disease and risk stratification and management tool that transforms electronic medical record (EMR) data into usable information, allowing physicians and their clinical staff to better manage individual patients' care and the office workflow. The new system will, for example, help practices keep close tabs on their high-risk patients, ensuring they receive the tests, examinations, appropriate treatments, and follow-up they need in a timely, cost-efficient manner.
Gregorio noted that the new management system will also help practices adapt to a changing healthcare paradigm, which is moving away from a fee-for-service model to one based on performance and quality. The technology-assisted system will be able to collect data from various electronic sources and provide the level of analytics and patient stratification needed for a successful population management program.
About Osler Health IPA
Osler Health is a clinically integrated physician network consisting of disease stratified team care organized around primary care physician-led "Medical Neighborhoods," that are ultimately responsible for coordination, documentation and cost. For more information, please visit http://www.oslernetwork.com.
About New Jersey Innovation Institute
NJII was created earlier this year to spur innovation and growth in key economic sectors by leveraging the resources of industry, government, and higher education and applying the intellectual and technological resources of one of the nation's premier science and technology universities to challenges identified by industry partners like Osler. The new corporation consists of five innovation labs (iLabs) that are ready to work with industry partners in healthcare delivery systems, bio-pharmaceutical production, civil infrastructure, defense and homeland security, and financial services.